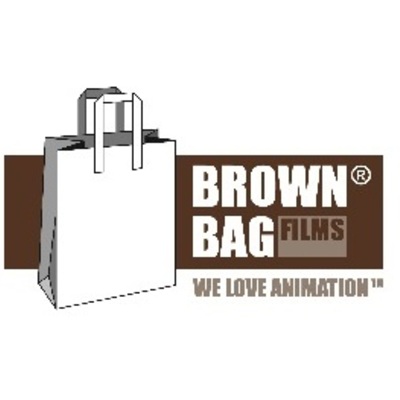 Compositing Supervisor
Job Description
Brown Bag Films 2D Animation Studio in Manchester is recruiting for the position of COMPOSITOR SUPERVISOR.
Working in a busy creative environment, the successful candidate will work on a new, high profile, 52x11 minute episode pre-school series for Nickelodeon.
The series is being created in Toon Boom Harmony.
SUMMARY OF RESPONSIBILITIES:
Managing a team of compositors using both Toon Boom Harmony & After Effects
Work closely with Director to ensure consistency throughout post effects & production
Work closely with Toon Boom Technical Director to streamline scene transfer between Harmony & After Effects
Communicate clearly and regularly with Series Producer, Director and Animation Director on the production status and attend meetings as required
Partner with HR in the recruitment of the compositing team.
Promote and Facilitate effective communication regarding the compositing assignments between Art directors, Production Management and Toon Boom Harmony / After Effects Compositors
Partner with Director and Production management to facilitate the career growth of the key talent within the compositing department
Skills & Requirements
PERSON SPECIFICATION :
5+ years of experience in compositing using After Effects
An excellent artistic 'eye' with a solid understanding of composition, light and colour
Experience in development and maintenance of post effects pipelines
Must be able to communicate in an articulate and positive manner
Excellent team skills
Must be able to work to tight deadlines
Ability to make decisions under pressure
Please, note that this opportunity is open to current residents of the UK who have the right to work in the UK and we will also consider those who wish to apply who are currently resident outside of the UK. All offers are subject to successfully obtaining the right to work status in the UK.
How to Apply
About the Company
Brown Bag Films are one of Europe's most exciting, original and successful creative-led animation studios. After 22 years in business, their Dublin-based headquarters continue to produce cutting-edge animation for the international market, bagging numerous awards along the way. These include Oscar® nominations for Give Up Yer Aul Sins (2002), Granny O'Grimm's Sleeping Beauty (2010), six Emmy® awards for Peter Rabbit (2014), and a host of BAFTA, Emmy® and Annie nominations for their hit shows Octonauts, Doc McStuffins, Bing and Henry Hugglemonster.