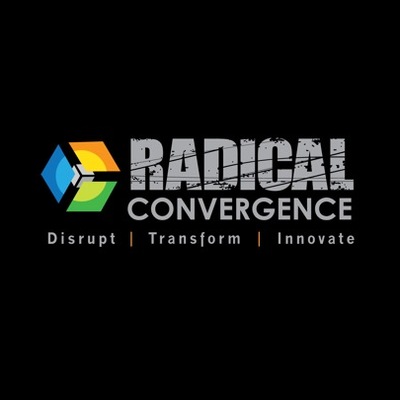 Job Description
Radical Convergence is expanding its team and we are looking to hire experienced Character Artists to work on projects on behalf of our clients on a full time or ongoing freelance basis onsite in Reston, VA. The role requires a skilled artist with a broad background to create highly detailed characters with realistic textures and experience with modeling, sculpting, texturing, and shading. The ideal candidate for this position has a strong grasp of photo-realism and can nail realistic, high quality models and textures for everything from compelling human faces to costumes to gear. We're looking forward to seeing your resume if this sounds like you. 
Skills & Requirements
3+ years' experience as a 3D artist or relevant portfolio.

Create believable and detailed 3D character models with highly realistic textures (skin, eyes, hair, fabric, etc.).

Use exceptional modeling and texturing ability to create living, breathing characters with personality.

Strong aesthetic appreciation for scale, composition, proportion, mass and volume, light, lighting and color, and surface properties.

Excellent understanding of human anatomy, particularly facial features, with supporting character and costume designs across multiple styles.

An understanding of lighting and rendering in Arnold for Maya.
Mastery of standard art packages such as Maya, Substance, MudBox, Zbrush etc....

Assist in creation of character concepts.
Participate in research and development.
Additional examples of relevant techniques a bonus (Including facial blendshapes and correctives, pose space deformation shapes, animated wrinkles and normal maps, hair and fur, body kits and accessories).
Additional Information
Relocation assistance is offered
How to Apply
To apply please send your CV and protfolio link to contact@radicalconvergence.com
Please include the position you are applying for in the subject line.
About the Company
Radical Convergence is a fast-paced start up looking to disrupt, transform, and innovate on behalf of our clients. We are inventors, technologists, artisans, problem solvers, and collaborators seeking to redefine the content management experience and changing how content is delivered to our customers. We have an amazing team and we want to add a few talented revolutionaries who want to make a difference solving big problems and contributing to impactful and meaningful work. Create your story and start making an indelible impact today.
Radical Convergence offers market leading pay and comprehensive benefits covering 100% medical, dental, and vision, life insurance, ltd, std, flexible work schedule, unlimited leave, and  sweet 401k matching among other things. Equity is available for the right talent who demonstrate proven experience. We are as obsessed about our employees as our customers and want to do our part so you can focus on making an impact.  Join us in our quest to disrupt, transform and innovate.