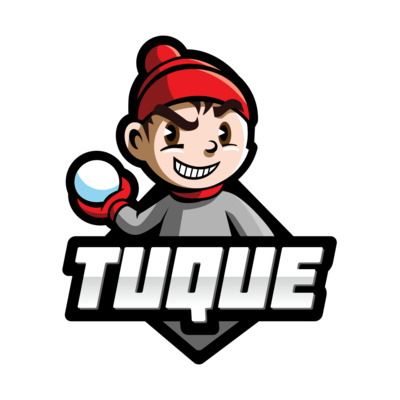 3D Technical Artist
Job Description
Tuque games is looking for a Technical Artist who can take charge of content-related technical decisions related to the game. This includes visual research and development, creating benchmarks as well as defining processes, pipelines and best practices.
As the link between programmers and the art team the Technical Artist will also assist in evaluating new technologies, supervising content budgets and monitoring performance across multiple consoles.
The Senior Technical Artist is expected to take the initiative to interact directly with all disciplines in order to ensure that the Art team has all the necessary tools required to maintain the optimum delivery of art assets. This is of course taking into consideration any technical limitations as well as resolving any technical issues as they arise.
As part of Tuque Games you'll be joining an up and coming independent video game team. We are ambitious enough to position ourselves amongst the top independent gaming companies in the world. We are passionate game developers who are honest, humble, hard working, and are looking for someone who shares our values and desire to craft outstanding games.
Responsibilities:
Be the bridge between artists and programmers
Define, develop and direct the art pipeline, workflows and tools
Support a team of artists in technical, aesthetic and performance challenges
Identify tools improvement possibilities
Develop and optimize efficient and robust materials/shaders
Document and share all pipeline, best practices and technical information for the art team
Mentor and educate the team on increasing the efficiency and optimizing work
Identify and propose optimal solutions and monitor game/data performance
Push for visual quality and alignment with art direction
Own the content budgeting, LOD's and instancing strategy
Skills & Requirements
Requirements
A minimum of 6 years experience in a Technical Artist role for the game industry
Shipped at least one outstanding game as Technical Artist
Strong Experience with Unreal 4
Excellent knowledge of Maya, Substance painter and designer
Proficiency with ZBrush is desirable
Highly creative and independent thinker
Comfortable in communication with both art and programing teams with a strong problem solving attitude
Excellent ability to write clear and concise documentation
How to Apply
Please visit our website here:
https://www.tuquegames.com/career
Application Materials:
Resume
Portfolio – Only digital applications will be accepted
Link to your ArtStation
About the Company
Video game publisher and developer of games from the Livelock & Dungeons & Dragons universes.
Over here at Tuque Games we 💗 gaming. We play games that provide players with meaningful choices. We founded the studio back in 2012 with the goal of assembling an all-star crew of developers to make outstanding games. Our first title, Livelock, established a creative new IP as well as a solid foundation to grow the studio and the games we love to make.
We're making the kind of games we love to play - and it just so happens a lot of other gamers like to play them as well! Every day we strive to impress and delight players around the world and when we manage to make them smile, it's all worth it.