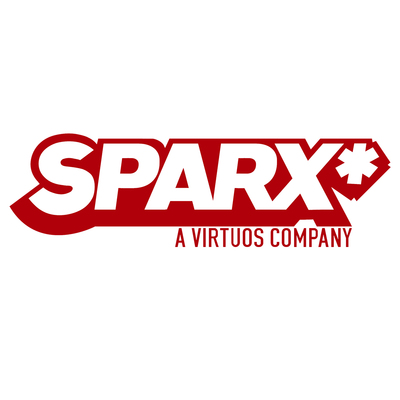 Job Description
Sparx* is looking for a Rigging Lead to supervise , mentor, and grow  our Rigging team for TV series, films, and games, whether for  characters, props, or vehicles.
 The work is mostly Maya-centric, but with occasional smaller projects on 3DSMax. 
Responsibilities:                            
Oversee the quality of our rigs and client deliveries.
Define rigging style and standards for specific projects, partnering with the client and with our artists.
Streamline and lead the work of our Rigging team.
Collaborate with our modeling Art Directors and Team Leaders.
Collaborate with our Animation Directors and Team Leaders.
Collaborate with our Producers and with our clients.
Have a key role in pre-production phases: anticipate, estimate and bid.
Have an active role with our HR department to manage, grow and empower the team.
Keep the team up to date on industry trends and new techniques related to rigging.
Design and organize training programs when needed.
Skills & Requirements
At least 3 years of experience leading a rigging team for pre-rendered animation.
Experience working on video games is a plus.
Passion for animation and characters.
Love teamwork.
Have a strong will to contribute to the studio on various projects and to keep learning.
Have hands on rigging skills on Maya.
Hands on rigging skills on 3DSMax is a plus but not required.
Excellent understanding of artistic anatomy.
Good sense of volume and proportions.
Excellent communication and interpersonal skills.
Problem solving skills, fast learner, highly independent.
Used to communicate with coders.
Scripting skills for Maya are a strong plus.
Programming skills for plugin development are a plus but not required.
Animation skills are a plus but not required.
Speak and write English fluently.
Proficiency in Vietnamese or in French is a plus.
Additional Information
Relocation assistance is offered
How to Apply
About the Company
About Sparx*
SPARX* - A VIRTUOS COMPANY
Sparx* is the leading studio in Vietnam providing premium digital arts and animations to the biggest movie blockbusters and AAA games.  Our clients are leading entertainment and technology companies around the world such as Disney, Industrial Light and Magic, Lucasfilm Animation, Electronic Art, Square Enix, Ubisoft, Warner Bros.
We are the only studio in Vietnam to have released a 3D feature animated movies.
Our mission is to create stunning visuals that ignite the imagination.
 Our people are our most important asset, we are committed to grow their talent in a fun and creative environment.