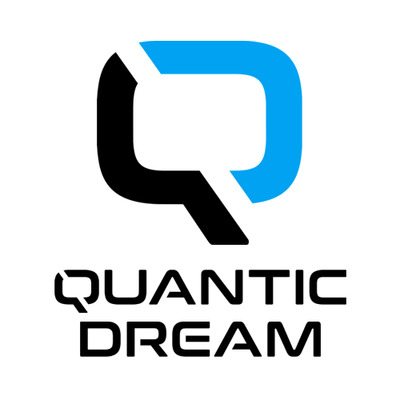 Supervisor Animation 3D Keyframe (H/F)
Job Description
This position requires fluency in spoken and written French, so the rest of the listing is in French.
Pour de nouveaux ambitieux projets en cours de développement au sein de notre société, et au sein de l'équipe Animation, vous serez en charge de définir artistiquement la Direction de l'Animation, de donner le ton, d'assurer le suivi des animations Keyframe et d'en effectuer les reviews.

Vous aurez en charge de produire les animations Keyframe en fournissant des animations de grande qualité, correspondant au niveau élevé d'exigence que nous appliquons à nos productions.
Vous interviendrez sur les animations des personnages essentiellement, pour lesquelles vous serez en charge de développer des animations temps réel en Key Frame et d'intégrer vos animations dans un moteur de jeu interne/propriétaire et d'optimiser leurs performances.
Vous devrez produire rapidement des animations prototypes (animations rough block anim afin d'avoir une ébauche des mouvements).

Vous collaborerez étroitement avec l'équipe d'infographistes 3D Characters afin de respecter la Direction Artistique du projet et de comprendre la caractérisation d'un personnage. Vous transmettrez ensuite les informations à l'équipe Animation. Vous aurez un rôle clé à jouer en termes de mentoring des animateurs afin de les guider sur l'orientation artistique des animations à produire.
Enfin, vous serez également amenés à collaborer avec les équipes d'infographistes Sets 3D, ou encore l'équipe cinematic/caméra 3d. 
Nous vous offrons la possibilité de rejoindre des équipes de passionnés et de travailler dans un environnement créatif et innovant. 
Skills & Requirements
 Excellent niveau en animation corrélé avec un souci constant pour la qualité
 Vous êtes passionné et souhaiterez apporter un style au nouveau projet en cours de développement
 Expérience aboutie dans la production d'au moins un jeu vidéo AAA ou d'un film d'animation
 Grande familiarité avec les outils d'animation 3D et maîtrise toute particulière de Maya.
 Vous êtes rigoureux, autonome, réactif et vous avez le souci du détail
 Vous possédez un excellent relationnel et avez un goût prononcé pour le travail en équipe.
 La connaissance de Shotgun serait un plus.
Additional Information
Relocation assistance is offered
How to Apply
CV, lettre de motivation, références, site Web (si applicable)
Portfolio à jour 
 https://quantic-dream.jobs.net/fr-FR/ 
Nous vous remercions vivement pour votre intérêt en nous adressant votre CV ainsi que votre lettre de motivation. 
About the Company
QUANTIC DREAM was founded in 1997 by David Cage. Today co-managed by David Cage and Guillaume de Fondaumière, our studio has gained over the years international recognition for its contribution to interactive narration and its fresh thinking on emotion in games.
We are also considered to be one of the leading motion capture studios, especially for the creation of real-time 3D Virtual Actors performing with stunning realism.
Over the last twenty one years we have developed proprietary engines and technologies, including some very advanced tools and a unique approach to the production pipeline.
As a game development studio, we collaborated in the past with major publishers including Eidos, Vivendi Universal Games, Microsoft Games Studios, Atari and Sony Computer Entertainment. We created the games OMIKRON THE NOMAD SOUL featuring recording artist David Bowie and FAHRENHEIT INDIGO PROPHECY.
Since 2006, we have developed the three award-winning and multimillion selling Playstation titles HEAVY RAIN (PS3/PS4), BEYOND: TWO SOULS (PS3/PS4) and DETROIT: BECOME HUMAN (PS4).
Detroit: Become Human, which released on May 25th 2018 on PLAYSTATION 4, is Quantic Dream's fastest selling title to date, having sold in excess of 1 million units in its first two weeks on shelves. Heavy Rain, which released in February 2010 and won three BAFTA and DICE awards, remains our bestselling title so far, with combined sales of over 5 million units worldwide on PS3 and PS4.
We are currently working on several unannounced titles.