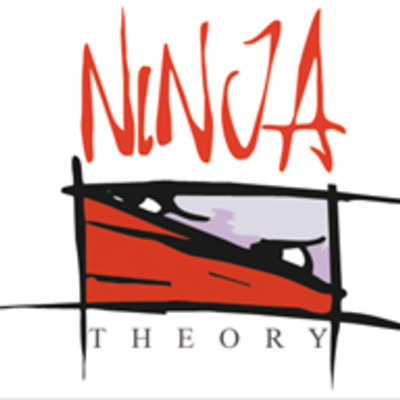 Technical Artist - (Look-Development)
Job Description
DESCRIPTION
We are looking for an experienced Look Development artist who can work with and support the technical and departmental leads to help us redefine standards for photorealistic quality and realism in a real-time PBR environment.
This will be a highly self-directed role, lending insight to streamline pipelines and helping to improve other team members assets, workflows and techniques.
The successful candidate will also be aware of the latest advancements in shader technology, able to prototype real-time implementations of technical papers, and work with engineering support to ensure they are production-ready.
Accountabilities:
Working with Environment and Character art teams such that creative and technical requirements of photorealistic CG assets are fulfilled
Working with Lighting and Cinematics artists to develop and ensure lighting sequences meet creative goals and are set-up in a physically-based manner
Working with creative leads to push future technologies in digital humans
Prototyping new shading models based on latest technical papers (HLSL/GLSL desirable)
Taking a proactive approach to maintaining and developing the studio Look-Development and Colour Management pipeline
Scrutinising material set-ups to ensure highest quality of visual fidelity on CG assets
Assist with creation of documentation for lookDev guidelines & techniques, shader development.
Being self-directive in personal and studio development, whilst maintaining on-going communications with production to manage schedules and deadlines
Skills & Requirements
REQUIREMENTS
Knowledge and skills required
Essential:
Previous experience in asset look-development, either in Visual Effects, Animation, Games or similar field
An understanding of data acquisition, capturing HDRI maps and reference shoots
Good fundamental knowledge of colour science and physically-based rendering methods
Technical problem-solving skills to achieve creative goals
Proficient with Python scripting and/or HLSL/OSL shader writing
Basic understanding of real-time lighting/shading methods (radiance probes, reflection captures, deferred shading)
Keen interest in establishing innovative and trail-blazing workflows for real-time graphics
Desirable:
Good knowledge of other areas of CG pipeline, such as Lighting, Compositing, Texturing, Modelling
C++ programming experience
Interest in procedural workflows and potential creative solutions via Machine Learning and AI
Familiarity with light transport algorithms and an interest in Real-Time Ray Tracing
BENEFITS
Does this sound like you? If so we can offer you a fun, hard-working and supportive environment in which you can quickly make a contribution. Alongside this there's the opportunity for career development, training and promotion plus a competitive salary and a whole heap of benefits including, but not limited to;
Holiday 23 days per annum (rising 1 day a year for each year of service to a maximum of 33 days)
Subsidised gym/fitness membership
Free workplace massages
Free fruit, snacks & cereal
Free hot & cold drinks
Contributory pension scheme
Bonus scheme
Private healthcare
Dental cover
Participation in cyclescheme & computingscheme
NOTE: THIS IS A ROLLING ADVERT
This means that we do not have a closing date for this advert and it will remain open until we have found the right candidate. We will start processing your application as soon as we receive it, so we advise applying as soon as possible if you're interested in this role.
Rolling recruitment can sometimes result in us offering to the right candidate whilst other applications are still being processed. We apologise for any inconvenience this may cause and we will always try to avoid this wherever possible.
Additional Information
Relocation assistance is offered
How to Apply
About the Company
Ninja Theory Ltd. is a video games development studio based in Cambridge, UK. Ninja Theory was formed in 2004 by four partners, including directors Nina Kristensen (Chief Development Director), Tameem Antoniades (Chief Creative Director) and Jez San OBE (Non-Executive Director). Our release history includes Kung Fu Chaos, Heavenly Sword, Enslaved: Odyssey to the West, Disney Infinity 3.0, DmC: Devil May Cry, and the most recent BAFTA award-winning Hellblade: Senua's Sacrifice. The studio pride themselves on striving for the highest production values and continually pushing the boundaries of technology, art and design to create evermore exciting video game experiences.
We're always on the look out for highly talented creatives who want to help us make meaningful player experiences. So whether you're looking for a new opportunity or want to keep in touch with us for future roles, please do connect with us and let us know your interests.