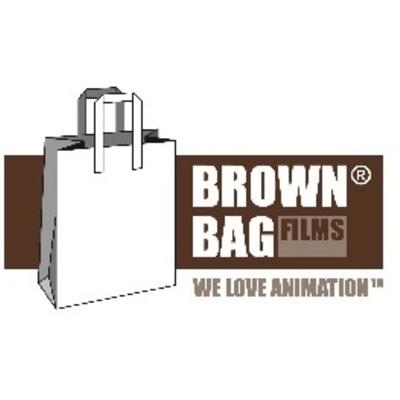 Character Modelling Team Lead
Job Description
The position of Modeling Department Lead requires someone with a strong artistic eye and thorough knowledge of Sculpting and 3D software and its application for creation of character designs and production models. This profile will also serve as mentor for all modelers within the Character Department. Successful applicants will have excellent communication skills, attention to detail, and the ability to work collaboratively with multiple tasks in a fast paced production. Expected to contribute to the Brown Bags Character Asset Workflow and Technical Pipeline.
Work with the character modeling team to create stylized digital maquettes in Z-brush in collaboration with the art director, which include appeal and are consistent with the style of the project.
Retopologise characters that adhere to the pipeline and meet animation and rigging requirements.
Complete character model tasks, including variants, facial blendshapes and Body Correctives.
Creates Asset Launch notes via Shotgun.
Delivers a weekly quota of assigned tasks as set by Production Management
Provides regular progress updates to Production Manager and CG Supervisor on any technical/workflow bottlenecks within that project's character asset schedule.
Supervises the quality control (both technically and visually) of the external asset assignments and ensure the outsource partner has clear direction.
Provides management, leadership and support for the in-house and external character modeling teams, both creatively and technically, to facilitate the completion of modeling assignments on schedule
Department Team management responsibilities
Act as line Manager for team of 4 to 8 team members. responsibilities include:
team member performance issues related to workflow and pipeline
appraisals
Weekly one to one's with DRs
Mentor and train other Character Modeling Leads how to properly setup and organize Modeling tasks for their shows
Collaborate closely with the Head of Character Assets and Pipeline Dept to help evolve the character modeling workflow and technical pipeline, including documentation
Help to improve efficiency, which includes assisting the art department in correctly launching character assets
Help reinforce that all technical guidelines and rules are followed correctly
Provide leadership and support for the Lead Character Modelers, both creatively and technically, and ensure they partner effectively with Production Management and they deliver their goals
Skills & Requirements
Must have at least 4 years' experience working as a Modeling Lead (or similar position) in either broadcast or feature film work
Clear communication and follow through on tasks
Must have an excellent working knowledge of Maya and ZBrush
Must possess thorough understanding of shape, form, appeal in relation to creating stylized, digital characters.
Must understand the requirements of the whole character pipeline, including the performance of the final character in animation.
Task Driven, self-motivated, and proactive
Experience in look dev, fur and cloth a plus.
Ability to work collaboratively with multiple tasks in a fast paced production
Additional Information
Relocation assistance is offered
How to Apply
About the Company
Brown Bag Films are one of Europe's most exciting, original and successful creative-led animation studios. After 22 years in business, their Dublin-based headquarters continue to produce cutting-edge animation for the international market, bagging numerous awards along the way. These include Oscar® nominations for Give Up Yer Aul Sins (2002), Granny O'Grimm's Sleeping Beauty (2010), six Emmy® awards for Peter Rabbit (2014), and a host of BAFTA, Emmy® and Annie nominations for their hit shows Octonauts, Doc McStuffins, Bing and Henry Hugglemonster.