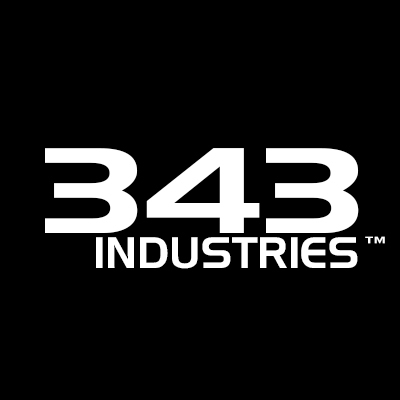 Job Description
343 Industries is looking for candidates to join our Narrative Storytelling team. Here you will contribute to the future of storytelling within Halo universe. We are looking to captivate audiences with a bold and inventive approach to animation, framing, and composition within the bounds of the gameplay experience. More-than-ever-before, our goal is to unify the action of the world and the nuance of the moment. 
As a Sr Narrative Animator, you are pivotal to bringing our world to life by making compelling and immersive Halo experiences where gameplay and storytelling meet. 
As an FPS title in the Halo Universe, your work will be seen and speculated upon by millions of fans in a rich and compelling universe where mystery, action, and wonder are key to our quality bar and success. We aim to push and deeply respect the bounds of our legacy as a first-class experience that provides context and emotion in the corners and crescendos of our world.
The candidate must be an effective communicator, a strong collaborator, and have a relentless diligence for creating considerate experiences that will delight fans new and old. On the narrative team you will work with writers, level designers, audio, FX, lighting, and programming teams to craft moments that will live forever in the pantheon of our franchise's rich history.
If you are a marquee talent looking to work on a dynamic, AAA, and highly-studio-supported project then we want you to call 343 home. We care about story. We care about gameplay. We care about legacy. We will create a future that is imbued with wonder and anticipation. Join us.                                       
Responsibilities:
Animate characters (body and facial), cameras, vehicles, weapons and props for using both key frame and motion capture animation.
Create clear, impactful sequences that make the player connect emotionally with the characters and story.
Work closely with the Narrative Animation Lead & Animation Director to execute the defined animation style for the project.
Collaborate and partner with designers and narrative team members to bring to life the emotional beats needed for storytelling to be successful.
Collaborate with other animators and embrace the sharing of work, ideas, techniques and culture across the animation team.
Skills & Requirements
Responsibilities:
Work with the Animation Director, leads & team to establish the animation style for the project and ensure we achieve a unified look throughout the game.
Work closely with Animation Director and Animation Leads to understand and support the big picture goals of the project.
Provide mentorship, animation feedback and training to less-experienced animators
Work with experience teams to create previz, prototypes and production animation that helps define the look and feel of the game.
Maintain and communicate a strong knowledge of innovative production technologies and the capabilities/limitations of these technologies as they relate to the project goals.
Actively contribute to the continued improvements of the techniques and best practices of the animation team.
Qualifications/Skills:
Experience with Autodesk Maya required. Expertise in other 3D software packages will be considered.
Expert knowledge of Animation principles and acting for performance shots.
Strong understanding of camera movement/composition.
Strong communication skills for working across multiple disciplines.
Proactive problem solver who demonstrates a strong sense of artistic and technical creativity and respect for aesthetics.
Ability to work collaboratively - must be open to direction and be able to embrace change. Candidate must also have a passion to discover, explore and share learnings with others.
Work well under deadlines and multi-tasks.
Excellent organizational, communication, and interpersonal skills.
Gameplay experience a plus
**Candidates MUST have reels displaying their work. Reels must show keyframe and motion capture samples**
 Examples:
https://www.youtube.com/watch?v=ZtgzKBrU1GY
Additional Information
Relocation assistance is offered
How to Apply
Please visit the Microsoft Careers website to apply:
Microsoft is an equal opportunity employer. All qualified applicants will receive consideration for employment without regard to age, ancestry, color, family or medical care leave, gender identity or expression, genetic information, marital status, medical condition, national origin, physical or mental disability, political affiliation, protected veteran status, race, religion, sex (including pregnancy), sexual orientation, or any other characteristic protected by applicable laws, regulations and ordinances. If you need assistance and/or a reasonable accommodation due to a disability during the application or the recruiting process, please send a request to askstaff@microsoft.com.
About the Company
343 Industries has a single mission: Build incredible Halo experiences. 343 Industries is part of Microsoft Studios, and the steward of the Halo universe. We build the stories, the worlds, and the gameplay that make Halo such an iconic and innovative franchise.
Halo is one of the largest entertainment properties in the world. With over 65 million games sold, New York Times best-selling novels, action figures, apparel and much, much more, this multi-billion dollar franchise has revolutionized console gaming and established a rich and expansive universe for its devoted fans. This is your chance to contribute your passion and vision to one of the most exciting intellectual properties and on one of the most talented teams in the industry.