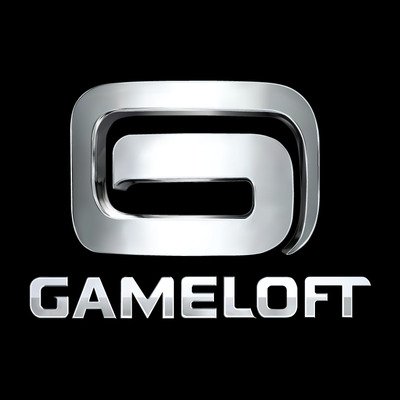 Job Description
Main Tasks and Responsibilities
The selected candidate will participate and supervise an artistic production for a AAA photorealistic project. The art director will act as the primary link between the Montreal studio's graphics team, the project manager, the creative director, and the studio art director on a new 3D title for high-end mobile platforms.
Defining the game's art style, while complying with the creative vision of the initial art direction
Conveying expectations, both in terms of the level of quality and content (backgrounds, environments, characters), to the graphics team (concept artists, environment artists, character artists, animation team) by making use of the pertinent visual references, concept art, production design, and atmosphere materials
Developing high standards of quality
Supervising and approving work completed by the graphics team to ensure that the elements produced comply with the vision for the game, as well as meeting standards for quality
Guiding the development and ensuring the maintenance of the flow of artistic tasks
Providing guidance and advice to the team, as well as managing freelancers and outside studios, if necessary
Providing reports to the project manager and the studio art director
Ensuring that the artistic framework, schedule and budget are all abided by
Skills & Requirements
Requirements
A minimum of 5 years of experience as an art director, senior concept artist, or lead artist on AAA console/PC projects (games published on mobile platforms are an asset)
Excellent artistic and technical skill sets (concept art, illustration, high-resolution sculpting/modelling, UI design)
Expertise with 2D/3D next-gen production tools (knowledge of rendering engines and of compositing is an asset)
Technical expertise with the main graphics engines on the market (knowledge of iOS platforms is an asset)
Able to adapt to different management/data-monitoring systems (TortoiseSVN, Perforce, etc.)
Skills and Profile
Passionate about video games, with a strong interest in photorealistic/cinematic styles
Demonstrates mastery of illustration, animation, and graphic design with versatility regarding backgrounds, characters and UI elements
Possesses excellent knowledge of the principles behind anatomy and design
Possesses a positive track record in terms of developing, mentoring, and managing multidisciplinary graphics teams
Excellent knowledge/reasoning when it comes to game development and the realities of production, both from technical and conceptual standpoints
Tactful and a strong communicator, able to mobilize and inspire a team
Critical with a keen sense of observation, and able to express their ideas
Independent, rigorous and equipped with excellent organisational skills
Additional Information
Relocation assistance is offered
How to Apply
Directly on our website!
*In order for your application to be considered, you must submit a portfolio or other samples of your work (demos, images, animation, websites, etc.). Please make sure to provide us with the address of your website or portfolio.*
About the Company
The leading creator and publisher of mobile games, Gameloft® has established itself as one of the top innovators in its field since 2000. Gameloft creates games for all digital platforms, two of which are featured in App Annie's list of the "Top 10 Most-Downloaded Games Worldwide". Gameloft operates its own established franchises such as Asphalt®, Order & Chaos, Modern Combat and Dungeon Hunter, and also partners with major rights holders including Universal, Illumination Entertainment, Disney®, Marvel®, Hasbro®, Fox Digital Entertainment, Mattel® and Ferrari®. Gameloft distributes its games in more than 100 countries and employs 4,600 people worldwide. With a monthly audience of 114 million unique players in Gameloft games, Gameloft Advertising Solutions offers brands and agencies a unique level of visibility. Gameloft is a Vivendi Group company. 
All trademarks referenced above are owned by their respective trademark owners.