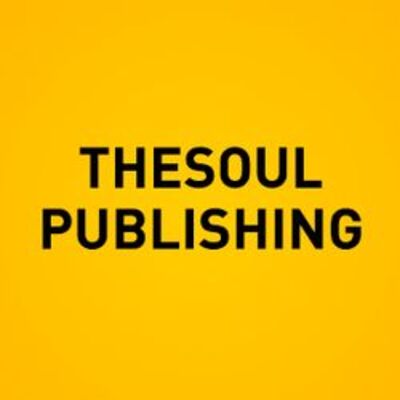 Job Description
Hello!  
We are TheSoul Publishing.
15 years ago, we started on our path to make the world a better and kinder place. Now we've become one of the largest Internet media companies in the world, developing more than 40 unique thematic projects, including Bright Side, Teen-Z, 5-Minute Crafts, Avocado Couple, Stickman and many others. 
Our team includes a lot of qualified animators who work all over the world and create masterpieces for one billion subscribers. Every day our employees exchange experiences and improve their knowledge and skills. 
Right now we're looking for 2D animators with a great sense of humor, boundless feelings of inspiration, and the ability to produce superb work! 
Skills & Requirements
We are looking for you if: 
you can make cool animations; 
you have good knowledge of Moho (in addition to animation, knowledge of rigging and actions will be a plus); 
you know what a deadline means and you never miss a single one; 
you're ready to work full time; 
you have a keen sense of beauty and constantly strive to develop it further; 
you're ready to complete our test task. 
What we offer our animators: 
training and the transfer of experience from one of the most successful teams on the Internet; 
our team employs more than 1,500 people from different countries, so you get a unique opportunity to share your experience with colleagues from all over the world; 
a creative atmosphere – you definitely won't get bored working with us; 
a decent salary, comparable to a full in-office salary; 
prospects for financial and career growth; 
the ability to work from anywhere in the world in a soft armchair and fluffy slippers (completely remote work). 
Additional Information
Working remotely is an option
How to Apply
Do not hesitate to send us your CV + Portfolio to our email: tsp.cv@thesoul-publishing.com
And make sure to recommend us to your friends and acquaintances – we have enough vacancies for everyone!
We appreciate your interest in our roles and the company. Your CV will be reviewed carefully by our team, and if we are ready to move forward with your application, one of our recruiters will contact you and explain the next steps.
TheSoul Publishing is an equal opportunity employer and we are committed to creating an inclusive environment for all employees. We celebrate diversity and we do not discriminate based upon race, color, religion, gender, gender identity, national origin, citizenship, age, disability, sexual orientation, marital status, or any other characteristic protected by law. We care for the privacy of our candidates and all the data you provide to us is maintained, protected, and confidential.
Join us and become part of TheSoul Publishing team!
About the Company
TheSoul Publishing is one of the largest internet publishers in the world. On a daily basis, we create and publish hundreds of entertaining and informative articles and videos for our 850+ million subscribers around the world! You've probably seen our projects on YouTube, Facebook and Instagram.
We've created more than 40 unique thematic projects, among which are Bright Side, Teen-Z, 5-Minute Crafts, Avocado Couple, Stickman and many others. We have 300+ animators in our team who work from all over the world, creating wonders for hundreds of millions of YouTube subscribers every day.