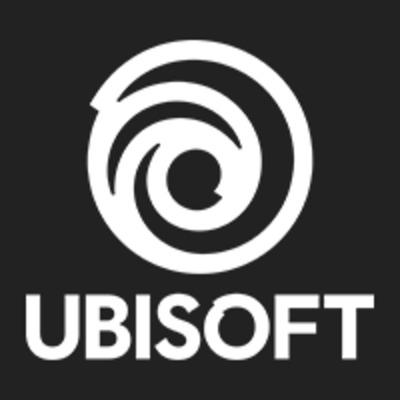 Job Description
We are creating a brand-new team to work on an unannounced AAA VR project. You will work on cutting-edge VR technology, on one of Ubisoft's great IP's, developed across multiple studios. Join us today to shape the future of VR!
We are looking for an Art Director (f/m/d) to be responsible for creating the artistic vision and the visual tone for the Project.
You are required to act as both as a leader for the art team and as an artist who defines the art style of the game. You will also act as a visionary who inspires, motivates and supports the art team.
This is a full-time position based in Düsseldorf, Germany which requires working onsite.
Responsibilities
Define and drive the artistic vision and the art style of the project
Build an efficient art team and create an atmosphere of creativity, curiosity and collaboration even beyond the art discipline to deliver the best overall game experience
Lead a team of artists to create a rich, captivating and meaningful world for the players
Shape the look of characters, environments, architecture according to the desired style of the IP
Create briefs, reference footage, guides and style documentation for internal and external art teams
Help produce visual content, set best practices and benchmarks in AAA+ quality
Give feedback on the realization of the game art and ensure its exceptional artistic quality
Be the key communication channel between art, design and programming
Collaborate with external partners from all over the world to ensure consistency in style and quality
Skills & Requirements
Qualifications
10+ years of experience in crafting video game art
5 years as a lead artist or art director
A problem solver mind-set with excellent follow through
Proactive attitude and efficient work methods
A keen eye for composition, color, lighting and mood
Great communication and presentation skills combined with a positive attitude
Ability to work within tight deadlines and to deliver high quality within a short timeframe
Exceptional knowledge of next gen asset creation workflows with the ability to modify and improve them
Have high quality standards with the ability to communicate them to the team
Natural curiosity and creativity with the ability to explore new ideas and learn from others
High degree of self-motivation and initiative
Bonus
Having a cinematic background is a plus
Profound Knowledge in narrative storytelling is a plus
Additional Information
Relocation assistance is offered
How to Apply
We offer a highly interesting challenge for a team player including the possibility to show personal initiative. If you are passionate about video games and VR and would like to work with like-minded professionals in an international team, please apply via our career portal. 
The application must include your resume, portfolio, and a cover letter detailing your earliest starting date, salary expectations and motivation
Your Benefits
Relocation Support: We offer financial support in form of a cash allowance and assistance with accommodation search and settle-in support via our relocation partner, for international candidates we offer visa assistance.
26 days paid vacation per year. Additionally, you will get half a day off on Christmas Eve and New Year's Eve and approximately 11 bank holidays in the NRW region.
Flexible Working Hours: We have core working times between 10:00 AM – 04:00 PM and the distribution of the other hours is up to you.
Company Pension Scheme. We offer an attractive scheme through salary sacrificing in which the employer also matches contributions 
Up to 350€ childcare support per child per month. In addition, we also offer 5 'care for ill children days' per child per year.
Discounted Games. We regularly order Ubisoft Games for super cheap prices for our employees.
Gym Subsidy. We contribute 50% (up to a maximum amount of 25€) towards the monthly cost of a gym membership of your choice.
Lunch & Breakfast Service. Enjoy fresh discounted meals each day.
Monthly Mobility Budget. 80€ per month that can be used on bicycle lease, parking spot rental or public transportation ticket.
Our Ubisoft Blue Byte Academy offers multiple opportunities for you to discover your full potential and develop yourself in various areas.
English and German classes for free. Main language in the studio is English.
Free fresh Fruit, Coffee, Tea and Water. Enjoy fresh fruit and beverages in our office.
About the Company
Ubisoft is a leading producer, publisher and distributor of interactive entertainment products worldwide and has grown considerably through a strong and diversified line-up of products and partnerships. Ubisoft is present in 28 countries and has sales in 55 countries around the globe. It is committed to delivering high-quality, cutting-edge video game titles to consumers.
We are committed to delivering high-quality, cutting-edge video game titles to players. In our German offices in Düsseldorf, Mainz and Berlin, we are working on brands like "Tom Clancy's Rainbow Six Siege", "Far Cry", "For Honor", "Skull & Bones", "The Settlers", "Anno" and many more.