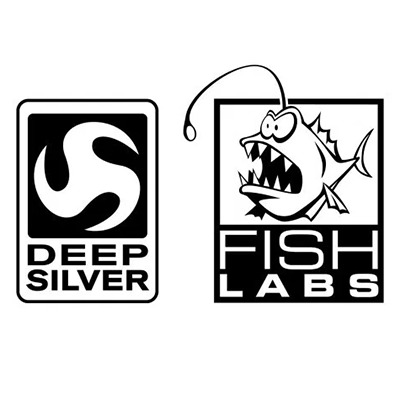 Job Description
Your Crew
Being part of small but growing art team you will work in a positive and productive environment on a new and not yet announced state of the art 3D sci-fi-console-game. Collaboration and mutual feedback will help you to grow both on a professional as well as on a personal level.
Everyone at DS Fishlabs shares one common goal: to create a great visual experience on consoles.
In a relaxed environment where team members have the time to learn from each other, and everyone plays an important role in the development of our upcoming state of the art games.
And of course, if you come from abroad, you will benefit from our relocation support.
Mission Briefing
You will bring PRB assets like props, spaceships, asteroids and whole planets to life in a close-to-photorealistic style. Furthermore you will be responsible for the graphical development of exotic space environments in the unreal Engine. Therefore you will work very closely with concept art, tech and game design. You will have a massive impact on the artistic quality of our new product and support us with your extensive knowledge and experience with AAA console titles.
Skills & Requirements
Work experience as 3D Artist in the entertainment industry with at least two shipped AAA titles
Ability to re-create, match and refine an established art style
Self-contained way of working and high level of self-motivation
Good knowledge of the English language (both written and spoken)
High capacity for team work and good communication skills
A lot of creativity
Software

3DStudio Max
ZBrush
Photoshop
Unreal 4
Substance Suite woud be beneficial
Provide us with your portfolio!
Please note that we will only accept digital applications, such as a websites, blogs or online albums. Physical media will not be accepted.
Provide detailed breakdowns of your work and point out the aspects you have been responsible for.
Keep in mind that you might also have to do an art test.
Mission Support       
Here's to you! Fresh fruit, free beverages and special conditions for gym membership
Do it! Personal responsibility, freedom and short decision-making routes
The Unit! Open office, friendly atmosphere and with professionals always willing to lend a hand
There you are! Centrally located, bright and modern offices where creativity flourishes
Have Fun!Of course play some games along the way
And what else!? Learn more about your new professional homebase
Additional Information
Relocation assistance is offered
How to Apply
We are looking forward to your application. To give us a more extensive first impression of you, a substantial application will be appreciated. The minimum content should be a short motivation letter and your CV. If you have questions regarding the application just drop us an e-mail at jobs@dsfishlabs.com. An application via our online tool is preferred. Apply here!
About the Company
At Deep Silver FISHLABS we have over 12 years of experience and 120 million installs under our belt. Having rocked the indie circuit for quite some time, we joined the Deep Silver / Koch Media family in late 2013. Today, we are one of three internal development studios run by our parent company, alongside Deep Silver Volition in the US and Deep Silver Dambuster Studio in the UK.

We specialize in high-end 3D games across a broad range of platforms – be it classic systems such as console and mobile or new hardware like Apple TV and Nintendo Switch. Our award-winning portfolio includes the blockbuster space action shooter Manticore - Galaxy on Fire (available on the Nintendo eShop) and the tactical zombie brawler Dead Island: Survivors
Every ambitious mission needs excellent pros. People like you!