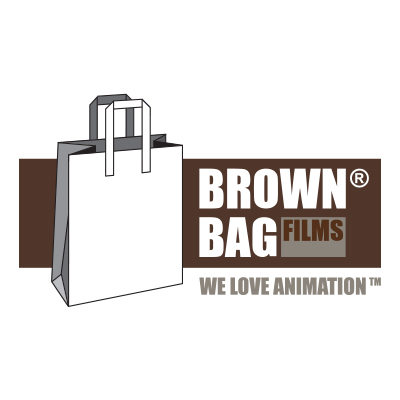 Episodic Director
Brown Bag Films
Manchester, Greater Manchester, United Kingdom
Job type: Contract
Job Description
The position of Episodic Director requires someone with a thorough knowledge of 2D Animation pipeline, with 5+ years of experience in a similar role working on broadcast or film projects. Successful applicants will have excellent communication skills, attention to detail, and the ability to work collaboratively with multiple tasks in a fast-paced production.
Partnering with the Director, the Episodic Director participates in all creative aspects and in all phases of the production to achieve the overall completion of a 2D Episodic TV show.
Lead animatics and deliver assigned episodes through HD delivery
Script: consult with and advise the persons responsible for the writing the material the Project is based and carry out of all customary revisions;
Budget and Schedule: work with the Company to enable the Company to prepare a proper, comprehensive and detailed budget and schedule for the production
Pre-production: assist in all necessary preparations for the production in accordance with the approved budget and schedule
Direct the Project; direct the photography and recordings of the production as efficiently and economically as possible and in accordance with the final shooting script, budget and schedule
Post-Production: both during and after completion of the principal photography and recording of the production, organise and supervise the cutting, editing, post-synchronizing, scoring, dubbing, special and optical effects and titling, and the production of any retakes, added or substituted scenes of the production or cover shots
Skills & Requirements
5+ years of industry experience, preferably in Digital 2D animation for, TV, or film.
Prior directorial experience preferred.
Strong, proven skills in storyboarding, animation camera composition, storytelling and animation timing required.
Working knowledge of Toon Boom animation and post production techniques and terminology required.
Bachelor's degree in film, art or related field preferred.
Strong organizational and leadership skills. Strong communication skills (written, verbal and interpersonal). Proven ability to work effectively with all levels of production crew, artistic staff and management.
Ability to establish priorities and multi-task efficiently within a high pressure environment while meeting strict TV deadlines.
Traditional portfolio and reel demonstrating drawing skills and work experience required.
Please, notice that this opportunity is open to current residents of the UK who have the right to work in the UK and we will also consider those who wish to apply who are currently resident outside of the UK. All offers are subject to successfully obtaining right to work status in the UK.
How to Apply
About the Company
Brown Bag Films are one of Europe's most exciting, original and successful creative-led animation studios and is part of the 9 Story Media Group, with locations in Toronto, Dublin, Manchester, New York and Bali.
Making stand out/exceptional content for kids is at the heart of everything we do, and our bar is always set to "excellent" when it comes to the quality of our work. Our studios are highly collaborative spaces, where mentoring and on the job training is built into our daily practices. Our team members benefit from competitive compensation packages, working on award-winning 2D and 3D content, a thriving work culture and maybe too much cake! 
We recently celebrated Brown Bag Films Dublin's 25th Birthday!
See how we've grown.....
https://www.instagram.com/p/BwZnMZxlB3u/?utm_source=ig_embed