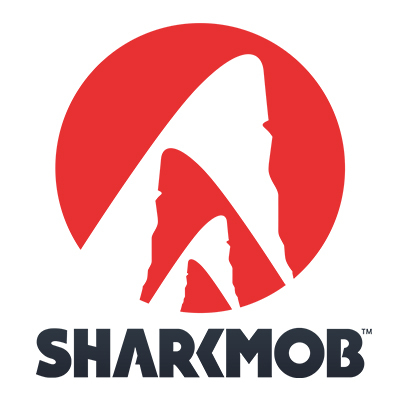 Environment Artist
Sharkmob
London, United Kingdom
Job type: Permanent
Job Description
Our Environment Team
The Environment Team is a group working closely with all creative and technical aspects of the project. The goal is to draw players into our game worlds with huge artistic impact. They have a passion for creating cutting edge AAA environments that fully leverage what is possible with modern toolsets and hardware.
What you will do
Create inspiring game environments that capture our players imaginations.
Be proactive and work collaboratively with the wider team to drive our project forwards with exciting ideas.
Continue to develop the skills of yourself and those around you.
Work closely with the Art Director and Concept Artists to develop and maintain a consistent visual direction.
Skills & Requirements
Who you are
Proven environment skills with an accompanying portfolio.
Solid understanding of modern toolsets and techniques.
Enjoys working with a team of creatives.
Is excited to learn and grow as an artist
A passion for problem solving.
Passionate in creating and playing games.
How you will grow
At Sharkmob we want you to be the best you can be. That is why we will help you to learn and develop skills in:
How to create cutting edge AAA game environments.
How to collaborate effectively within a AAA game development team.
How to make the most of modern toolsets.
An understanding of how your personal work fits into a grand project vision.
How best to use an established Art Direction to inform the work you create.
What is involved in creating suitable artwork for established environment content pipelines.
What the game development process looks like from start to finish.
How to improve your core artistic skills and ultimately become an even better artist!
How to Apply
About the Company
Sharkmob is on an epic journey, and we want you to join us! Come explore new territory in the realm of AAA online gaming. Our studios are working on three new titles, the first being a battle royal twist to Vampire: The Masquerade. We are looking for people who want to have fun at work, share ownership, and make smart decisions. Responsible people who have a positive attitude, are passionate, and value professionalism. People that follow our guiding principle, "don't be an asshole."  
Have fun making games
We are fortunate to work with things we are passionate about and we have the privilege of creating entertainment for others to enjoy. We believe that if we have fun making games, people will have fun playing them. Fun is also about daring to do mighty things that allow us to reach levels of achievement. All things said, we want a fun, professional experience & so we all must lead by example.
Share the ownership
We want everyone to feel like they have a stake in the games we make. Our games are not the brainchild of a few people - we own them together. Everyone's contributions, opinion, and feedback matters. For this to work, everyone needs to respect the big picture and high-level goals of the project. Shared ownership is at the heart of the Sharkmob adventure.
Make smart decisions
We embrace a system of "disagree and commit". This means that we accept that we might not always get our way but we wholeheartedly support decisions we make as a team. Doing more with less and making an extra effort to find the optimal way forward is always valued. We rely on smart decisions to take us further than otherwise possible. Making games is kind of like rocket science—but harder!