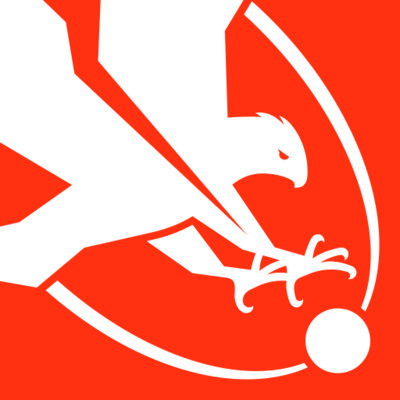 Concept Artist - Canada
Job Description
ATOMHAWK ARE LOOKING FOR TALENTED CONCEPT ARTISTS TO JOIN OUR STUDIO IN VANCOUVER!
As a member of our concept art team you'll be creating concepts across a wide range of styles and formats for our high profile clients including Warner Brothers, Microsoft, EA and Zynga.
You'll be involved in shaping projects at all stages of the production cycle, from concept/idea generation, fast sketching and storyboards through to colour/light studies and polished illustration work. An aptitude for creating work in line with client briefs and direction is essential, as is the ability to adapt to a diverse range of styles.
You can expect to be visualising characters, props, environments and vehicles across multiple genres including realistic, fantasy, sci-fi and stylised.
As part of the newest studio in the Atomhawk family you will also have the opportunity to shape the culture and dynamics of this new team.
Reporting Lines
Reports to the Lead Artist, supported by Senior Artists and Studio Director.
Skills & Requirements
Functional Responsibilities
Creating concept art for characters, environments, objects to various levels of finish and time constraints
Creating illustrations for key frames, box art and other marketing purposes
Speed paintings of Composition, Mood
Visual storytelling, ensuring that the image captivates the viewer's imagination
Character design – Creative, unique and interesting characters in a range of styles
Environment design - Ability to create inspirational environments in an array of styles, always with close attention to composition, lighting and perspective
Architecture – Strong understanding of the layout and special proportions a range of buildings, both realistic and imaginary. A good knowledge of architectural styles would be advantageous
Mechanical design – Knowledge of industrial design principals and their application to fictional vehicles, machines, weapons etc
Skills Required
Fluent with Photoshop, and a high capacity to learn new tools
Strong art background in traditional art skills
Anatomical knowledge
Architectural knowledge
Mechanical design knowledge
Good sense of light, form, tone, palette
Must be able to paint/sketch at speed
Skills Considered a Bonus
Experience with 3-D software (Z-Brush, MODO, 3DSMax or Maya etc) a plus
Good knowledge of videogames and films
Experience working withing a videogame, agency or film-production environment
Education and Experience
A portfolio that demonstrates a potential to meet industry standard level of art
Professional art training is desirable but not essential
Personal Specification
In addition to having a good foundation of artistic ability, the role requires working as part of a team and so enthusiasm and good communication skills are needed. We are looking for a grounded and pragmatic team player. Confident without being arrogant, this person will want to play an active role in building an awesome culture within the team.
Additional Information
Relocation assistance is offered
How to Apply
About the Company
Atomhawk is an award winning digital art and design team with studios in the UK and Canada. We work with film studios, games developers, publishers and product designers to help realise their visions and bring ideas to life.
We create concept art, marketing art and interactive design for clients including Warner Brothers, Microsoft and 2K and have helped bring the worlds of Harry Potter, DC and Mortal Kombat to life.
Atomhawk Canada offers a number of schemes to full time members of the Vancouver team, including:
21 days paid holiday per year
Extended Healthcare
'No-crunch' policy, giving the team a great work-life balance
A studio in downtown Vancouver, with an epic balcony overlooking the city, mountains and waterfront
A structured career progression system, including bi-annual appraisals and ongoing professional training and development
Please note we are only able to accept applications from those with legal authorization to work in Canada.