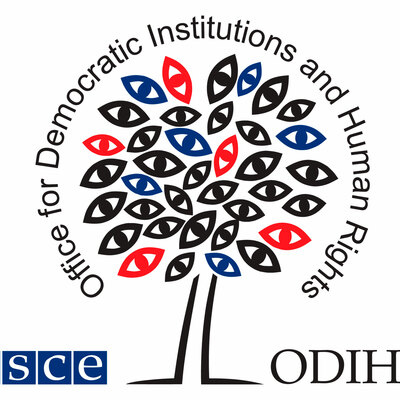 Game Artist
Job Description
We are reaching out to you with a request for a "services offer" to assist us in the development of the art for an online didactic game about human rights activism.
Our game's purpose is to transform a human rights monitoring safety and security training workshop into a learning game for inexperienced human rights defenders and interested individuals, thus scaling the reach of our program and making the skills of the training widely accessible. OSCE/ODIHR together with "Tech-for-Good" NGO 
Benetech
and human rights activists from ODIHR's network collaboratively developed a core game story that sends the game players on a functional human rights monitoring mission in a fictional country.
In the Game, your search for a missing colleague leads you to uncover a huge investigation s/he's been working on that quickly unfolds into systematic trans-national human rights violations with links to your country's top leadership. You need to gather, verify, and corroborate the evidence to document these human rights violations and hold the perpetrators accountable. Meanwhile, stay safe, the web of corruption is wide!
This narrative adventure game for mobile and web introduces the basics of human rights monitoring and security concepts as the player uncovers mounting evidence of large scale human rights violations. It is designed to be an immersive and realistic game while providing a safe space to fail for inexperienced human rights defenders.
Set in a fictional country ahead of a large global sports event, the government fails to protect trafficked labourers and to stop the construction company to force labourers in untenable conditions. Players must decode their colleague's notes to find witnesses and victims, interview them and systematically document the abuses without putting themselves or their collaborators at risk. They must choose carefully the right thing to say, record, and report as well as how to communicate securely. Just as in real life human rights work, each choice has potentially dire consequences and you don't know who to trust. At the current stage we are close to completing "Episode 2" of a six episode series, with a gaming time of about 30-45 minutes. We also need to develop a "cut scene" type place-holder for Episode 1. The game we build is of non-commercial nature and built under creative commons license. We are looking to contract an artist to complete the game art in close collaboration with Benetech and ODIHR. The work would be based on the documentation and content provided by ODIHR and Benetech and the job entails:
Review the existent game design documents and draft designs of the game and discuss the concept and vision with the project team;
Design the six main scenes of the game;
Design the 2D characters, assets and environments of the game;
Propose relevant character animations and sound effects to make the game experience more realistic and engaging; 
Remaining available for consultation with ODIHR and Benetech until all outputs are delivered;
Designing animated art and implementing it in the existing game in Unity engine.
Skills & Requirements
University degree (Bachelor's degree or equivalent) in relevant discipline, for example art, animation, design;
A minimum of 5 years of relevant practical professional experience in the fields of 2D game art, design, animation, illustration with portfolio; 
Demonstrated professional experience and expert skills with developing 2D art for Unity based games;
Strong understanding of art fundamentals including visual design, shape language, colour theory, and lighting
Desire and ability to find creative solutions to artistic challenges and problems;
Industry experience;
Ability to work independently as well as collaboratively;
Additional Information
Working remotely is an option
How to Apply
If you wish to apply for this position, please send your updated CV and motivation letter (include link to your portfolio) in English to recruit@odihr.pl, quoting the vacancy number in the subject of the e-mail.
VACANCY NUMBER: VNODIC00758
Please note that only shortlisted applicants will be contacted.
The OSCE is committed to diversity and inclusion within its workforce, and encourages qualified female and male candidates from all national, religious, ethnic and social backgrounds to apply to become a part of the Organization.
The OSCE retains the discretion to re-advertise the vacancy, cancel the recruitment, offer a consultancy at a different level or with modified terms of reference or for a different duration.
About the Company
The Office for Democratic Institutions and Human Rights (ODIHR) is the principal institution of the OSCE responsible for the human dimension. The ODIHR's activities are implemented in 57 participating States in accordance with the ODIHR's political mandate. For ODIHR, a vital aspect of sustainable support for implementation of OSCE human dimension commitments is the protection of human rights defenders who act "individually or in association with others to promote and to strive for the protection and realization of human rights and fundamental freedoms " at the local, national, regional and international levels, [...] recognize the universality of human rights for all without distinction of any kind, and [...] defend human rights by peaceful means. In June 2014 ODIHR published the Guidelines on the Protection of Human Rights Defenders and has since then worked to make the Guidelines known to the general public and to more specific audiences, such as governmental officials, the media, OSCE executive structures and the human rights defenders (HRDs) themselves.