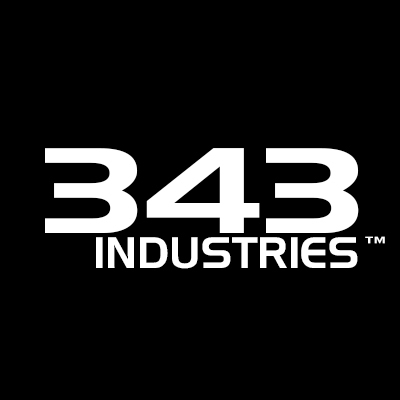 Technical Art Director
Job Description
Technical Art Director – 343 Industries (HALO)
343 Industries is looking for a Technical Art Director to join our team, working on the next big Halo shooter experience. This role will focus on graphics & rendering, partnering with our Art Director to ensure we are making the best technical decisions to execute on our Art vision & helping drive the development of our proprietary rendering technology to enable our team to achieve incredible graphics and build an immersive, exciting Halo experience.
We're looking for someone with extensive technical rendering experience but who is an artist at heart. Someone with both a deep understanding of the latest industry techniques and the passion, drive and vision to help pioneer future graphics techniques & technology. Extensive knowledge of real-time rendering, shading, lighting & post processing will all be required along with the artistic knowhow of the various ways these can be utilized to develop a final visual look.
If you are experienced in real-time rendering, shading & look development who wants to work on a team investing big in the future, on one of the most exciting franchises in the industry, this is where you should be.
Responsibilities:
Partner with the Art Leads and collaborate with our Graphics Engineers to develop world class rendering technology and runtime visuals
Drive the content teams vision and priorities of various rendering technology including: HDR/Wide Color Gamut/Exposure/Anti-Aliasing/Post Processing
Work with Art leads to establish and educate technical best practices to ensure content is being built in the best and most efficient way to hit our Art style
Identify areas across teams where consistent content authoring or rendering techniques could help unification
Partner with Engineers and work in our proprietary game engine to establish solutions for specialized/complex rendering needs such as Water/Foliage/Hair
Oversee look development efforts across the team to ensure consistency of technical execution and unification
Be the content team driver of R&D efforts, investigate and pioneer cutting edge graphics technology, establishing potential usage and feasibility
Ensure that we have a good performance budget process in place across the content teams
Work directly with Artists and Engineers to troubleshoot rendering issues in our proprietary engine
Skills & Requirements
Minimum Qualifications:
6 years experience in technical art, technical animation, VFX, lighting, graphics or rendering in gaming or film
Qualifications and Skills:
6+ years' industry experience in games and/or VFX industry
Experience working in shading/lighting/look development for on one or more shipped game titles
Professional portfolio demonstrating technical art experience in rendering, shading, visual effects, lighting, post processing and look development
Preferred:
Knowledge of AAA game engines & render pipelines
Extensive knowledge of current industry graphics technologies and standards including lighting, shading, post processing, HDR, Wide Color Gamut, texture compression and anti-aliasing
Ability to drive cross discipline strike teams to collaborate on visual targets and rendering technology
Experience with Maya, Substance Designer, Photoshop and ability to quickly learn new DCC software
Experience creating applications, plugins and tools in Python, C# or C++
HLSL shader authoring experience
Experience working in or developing color managed pipelines/workflows
Experience managing performance budgets and process for games
Passion for making groundbreaking games, with a passion to push boundaries and forge new industry standards
Additional Information
Relocation assistance is offered
How to Apply
Microsoft is an equal opportunity employer. All qualified applicants will receive consideration for employment without regard to age, ancestry, color, family or medical care leave, gender identity or expression, genetic information, marital status, medical condition, national origin, physical or mental disability, political affiliation, protected veteran status, race, religion, sex (including pregnancy), sexual orientation, or any other characteristic protected by applicable laws, regulations and ordinances. If you need assistance and/or a reasonable accommodation due to a disability during the application or the recruiting process, please send a request to askstaff@microsoft.com.
About the Company
343 Industries has a single mission: Build incredible Halo experiences. 343 Industries is part of Microsoft Studios, and the steward of the Halo universe. We build the stories, the worlds, and the gameplay that make Halo such an iconic and innovative franchise.
Halo is one of the largest entertainment properties in the world. With over 65 million games sold, New York Times best-selling novels, action figures, apparel and much, much more, this multi-billion dollar franchise has revolutionized console gaming and established a rich and expansive universe for its devoted fans. This is your chance to contribute your passion and vision to one of the most exciting intellectual properties and on one of the most talented teams in the industry.