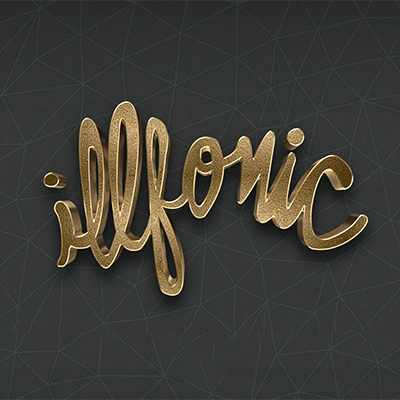 Level Designer
IllFonic
Golden, CO, USA
Job type: Permanent
Job Description
About The Job
The Level Designer is responsible for creating game environments and playable spaces, incorporating their vision of the gameplay and feel of the project. Create paper concept designs, whitebox environments, as well as create levels themselves with all necessary scripting, and object placement. Level Designers are responsible for the overall quality of all levels in the game.
When creating single player or co-op levels, the Level Designer is responsible for ensuring that the flow and pacing of action creates fun and rewarding gameplay, provides a good learning curve for new features and mechanics, and all while driving the narrative in a cohesive and clear manner.
When creating multiplayer levels, the Level Designer is responsible for ensuring all levels support fair and balanced gameplay, with spaces that cater to multiple various play styles, and provide players with multiple avenues of approach.
Qualified applicants will need to send a portfolio of their work, complete a test, as well as interview both over the phone and in person in order to be considered. We are looking for team players that are interested in growing with the company for many years to come.
Responsibilities
Planning out levels for creation that correlate to major gameplay elements as stated in design documentation
Working closely with the Design team to coordinate design as well as troubleshooting bugs
Creating, editing, and expanding upon level documentation
Working with Design team to fit maps to important gameplay elements
Collaborating with Environment team to make sure art and design never conflict during the creation process
Defining and overseeing level creation pipelines and best practices as needed
Creating and reviewing level white box passes
Level whitebox fine tuning and adjustments
Take the initiative to identify, prioritize, call-out, and suggest solutions to problems both big and small.
Regularly playtest builds and provide professional feedback to the team on how to improve our games.
Share your thoughts about how to make the company a better place to work, improve the creative process, and help deliver better games.
Skills & Requirements
Requirements
A minimum of 2 years experience with modern game development and level design
Shipped at least one title
Strong communication skills both verbal and written
Experience with Unreal 4
Experience with Visual Scripting (Blueprint)
Experience with imaging software (Photoshop)
Experience with Office Suite software (Google Docs, MS Office, Confluence, etc...)
Strict use of code names and complete confidentiality of project information for as long as its required
Bonus
Experience with video editing software (Premiere)
Experience with cinematics software (Sequencer)
How to Apply
About the Company
Founded in 2007, IllFonic is an independent video game developer with studios in Golden, Colorado and Tacoma, Washington. Our staff is composed of video game, music, and technology veterans redefining how games are made and marketed. Past titles and collaborations include Friday the 13th: The Game, Dead Alliance, Star Citizen, Evolve, Armored Warfare, Crysis 3, and Nexuiz.