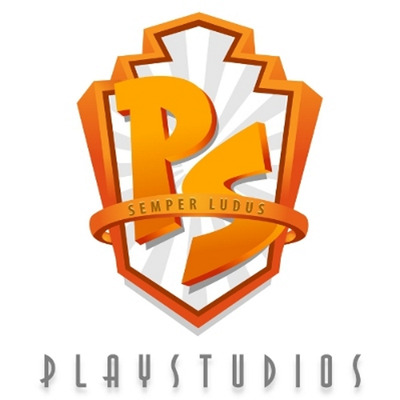 Creative Director - Mobile Games
Job Description
PLAYSTUDIOS is an award-winning developer of beautiful and engaging games of chance. We craft and care for our collection of top-ranked apps. We are growing quickly and partnering with some of the world's largest entertainment companies. Our most recent product release is a joint effort with King - the makers of Candy Crush, Bubble Witch, and Farm Heroes.
As we expand our portfolio of free-to-play apps, we're looking for an experienced and ambitious Creative Director for our myKONAMI game team, to create design and art assets that delight our players and reward their deeper engagement. In collaboration with the Creative Team, you will produce content for our casual games, social casino games, meta-game promotions, and live operations features. 
https://www.playstudios.com/konami-slots
Creative Director Responsibilities:
With your Product Director, execute concept and production designs while working side-by-side with the broader creative team to bring engagement features, mini-games and in-game advertising interactive assets to life.
Own every stage of production for new features, starting from approved wireframes: from concept sketches and layout through final line art, color roughs, final paint, font selection, and font treatments, and final asset handover.
Manage and mentor the entire myKONAMI art team.
Prepare pre-production and turnover packages for 3-D production.
Brief and collaborate with VFX and SFX Artists to deliver the finishing touches to features.
Work closely with Producers and Product Owners to ensure that projects meet the PLAYSTUDIOS standard of excellence, satisfy marketing goals, and are produced on time and within budget.
Maintain brand- or product-focused guidelines to design on-target, on-market solutions.
Collaborate and communicate with your supervising Product Director and Producer(s) for the creation of concepts, presentation materials, project style-guides, and final refinements of projects through the production cycle
Work directly with your supervising Product Director to deliver high-quality art assets, on time and appropriately formatted for the target platform.
Maintain high standards for design and production values within the department.
Contribute to technical solutions and pipeline design for the production and delivery of art assets, to help maximize PLAYSTUDIOS' technology potential.

Skills & Requirements
Creative Director Qualifications:
BFA or advanced degree in a relevant field, or equivalent professional experience, and 8-10 years of experience in a comparable position/industry.
Leadership experience for a mobile or online game or consumer product, with senior accountability to business and product stakeholders.
Expert-level knowledge of Adobe Creative Cloud, as well as general understanding of 3-D and VFX design, pipelines and technology and our game software development pipelines. Also requires an appreciation of and ability to lead and deliver our various game art styles.
Vision and talent to engage in evolving our apps to stay fresh and current
Wide experience creating visual effects for both Facebook and Mobile games using Adobe Creative Suite, Maya, 3DS Max, After-Effects, and in-game FX systems including Flash, Unity, Timeline Effects and other tools and in-game FX systems.
Must understand the importance of collaboration with peers and stakeholders of different disciplines (e.g. Developers and Product Managers).
Production experience with an interest in and aptitude for entertainment design for narrow bandwidth environments.
Strong 2D/3D, typography, and design sense.
Ability to communicate well across different teams, organized, motivated and understands time management.
A portfolio that demonstrates an ability to integrate high-quality illustration with strong design and typography, and awareness of presentation and current mobile best practices. Focus on entertainment industry preferred.
Preferred:
Art direction, graphic design and/or illustration experience in a design or advertising agency.
Experience designing in-game promotional content, social media art assets, or marketing content for games or related products.
Knowledge of additional current production technologies and their relevant application – e.g. Maya and related products such as Modo or Z-Brush, After Effects, etc.

Additional Information
Relocation assistance is offered
How to Apply
Creative Director Application Process:
Repeat, please do your own research on top grossing mobile slots games and make sure the slots genre is within your interest
Download MyVegas, myKonami, Pop! Slots, Lucky Life Slots, Royal Charm Slots and review the art styles
Interested applicants, please send your application to https://jobs.jobvite.com/playstudios-inc/job/onQA9fwG/apply 

About the Company
Playstudios
We wanted to call this section, "Amazing Opportunities to Have Fun While Doing Really, Really Excellent Work and Getting Paid," but that wouldn't fit in the navigation footer. So, we settled for "Careers." But don't get us wrong, we're a group that rarely settles for anything but the absolute best. Just take a look at our games and you'll get a general idea. If you're someone who loves to sweat the details, eats daunting design and technical changes for breakfast, and feels perfectly at home in a hard-charging, wildly creative environment, then drop us a line and tell us something wonderful about yourself.
PLAYSTUDIOS is setting the bar for outrageously great games. We are seeking team players who derive joy from learning every day and challenging each other to bring out the best in their work.
We like talents who can form a P.A.C.T with us
Proactive: capable self-starter and goal-oriented personality

Assertive: able to place oneself into production and offering help to others without overhead supervision

Communicative: be transparent and always updating the team on your progress or any issues encountered. Do not be afraid to speak your mind, we appreciate you!

Trustworthy: Trust is earned by demonstrating competence in your craft and being able to deliver outstanding work on time while being proactive, assertive, and communicative.
Benefits:
100% Health Benefits coverage for you and your dependents!
Great Downtown Austin location near awesome dining options and a vibrant nightlife
Employee-driven entertainment, game nights, and team-building events throughout the year
Catered lunches throughout the week
Open, creative office space
Free employee parking
Casual startup-like environment 
Good work-life balance
Flexible vacation policy
A great place to work. Come by to find out for yourself!
This is an exciting opportunity to join a world-class team and bring our exciting games to even more fans worldwide.
PLAYSTUDIOS is an equal opportunity employer. Applicants will be considered regardless of their sex (includes pregnancy, childbirth, breastfeeding and related medical conditions), race, age, religion, color, national origin, ancestry, physical disability, mental disability, medical condition, genetic information, marital status, sexual orientation, gender, gender identity, gender expression, military or veteran status, or other protected category under the law.