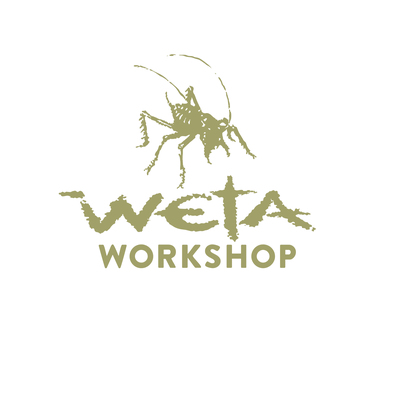 Job Description
We are currently looking for an amazing Technical Artist/Rigger with previous games-industry experience and a keen eye for detail to join the Weta Gameshop team here in Wellington and work with our Animation Team to bring our fantastical creations to life… creations that need to be authentic enough to live with us in our very own world.
As a Technical Artist/Rigger at Weta Gameshop, you will be tasked with creating high fidelity yet technically efficient rigs for in-game enemies and story characters/NPCs of all shapes, sizes and limb numbers, as well as for various in-game props and weapons/tools. You'll also need to have a strong understanding of human, animal and mechanical movement, be a Maya ninja, and ideally have previous experience creating and maintaining animation, auto-rig and content export tools using Python, MEL and C#.
So, what can we offer you? I'm glad you asked! We can promise you that the content you produce will help define the frontiers of a new medium, and if that wasn't awesome enough, you'll also get to work with an exceptionally talented team of experienced game veterans, fresh-faced idea generators as well as the world-building imaginations that forged Middle Earth, Skull Island and many others on a pioneering new platform with incredible untapped potential. And we're in Wellington, New Zealand - which is pretty bloody nice if we do say so.
Skills & Requirements
Responsibilities
Create efficient, high fidelity rigs for in-game and cutscene characters, props and environments.
Work with the Game Director and members of the art and animation team to concept and bring to life fantastical characters of all shapes and sizes.
Work with studio technical staff to create tools and identify process and pipeline improvements to enhance the efficiency and quality of outputted animations.
Liaise with the Lead Animator, as well as members of the Programming and Design teams, to define and implement AI gameplay systems.
Engage in R&D of new tools and technologies relevant to the project.
Provide feedback and guidance to animators and programmers in order to develop new animation processes and systems.
Actively participate in project planning, content review and playtesting sessions.
Requirements
Games industry experience, with at least 1 shipped title as a Rigger/TD.
Previous experience working with multi-limbed characters.
Expert knowledge of Maya. Unity experience would be highly regarded.
Experience with Unity's mecanim or similar (Unreal Blueprints, Morpheme or any other anim tree
In-depth knowledge of Maya PYTHON scripting. Some C# experience would also be useful.
Previous experience with PYTHON scripted Rigging processes would be beneficial, but is not essential.
Additional Information
Relocation assistance is offered
How to Apply
Interested in this role? Then click the link below, which will redirect you to Weta Workshop's application portal. Please be sure to include your CV and a link to your online portfolio when submitting your application. Applications close at 5pm on Friday, 3rd of March, 2019.
https://weta-workshop.workable.com/jobs/855799
Please note - all applications must include a link to your portfolio/showreel. Applications without portfolios/showreels will not be considered. 
About the Company
Based in Wellington, New Zealand, Weta Workshop's gaming division, known as Weta Gameshop, is an eclectic mix of game developers, musicians, artists and passionate industry professionals. Our team is made up of a diverse range of developers from many nationalities, and we pride ourselves on our unique studio culture, which espouses a strong work/life balance, standard working week and above all else, a sense of fun and mischievous enjoyment, while strongly embracing cultural diversity and individuality.
Having recently shipped our inaugural title - Dr. Grordbort's Invaders - to players and critics acclaim, we are expanding our team as we move onto crafting new and exciting experiences for the revolutionary Magic Leap platform - experiences which will not only be groundbreaking in their own right, but ones which will also further help to cement Magic Leap as the future of interactive entertainment.
We all truly believe that we have the best job in the world, working for an amazing studio on technology which is years ahead of its time… and we'd love for you to join us. Think you have what it takes? Then read on...