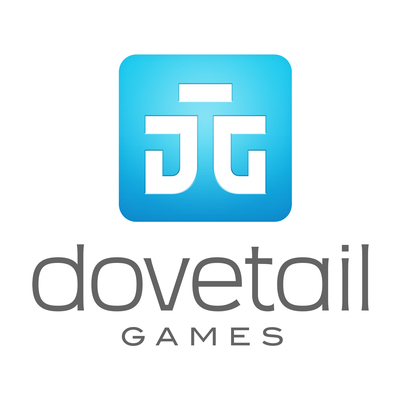 Experienced Artist - World Builder
Job Description
At Dovetail Games we are passionate about empowering our people to build beautiful worlds, create breath-taking games and do the best work of their career to deliver our vision: "By Enthusiasts, For Enthusiasts".
To help achieve this vision, we are looking for an experienced artist to join us as a World Builder, creating stunning locations within Unreal Engine 4. You will use maps, reference photos and other research material to help build realistic real world locations, and will be part of the internal art teams to ensure our content is delivered on time and to a high standard of quality.
Dovetail Games is growing fast, developing our games using cutting edge Unreal 4 Engine technology and delivery these on multiple platforms: PC, PS4 and Xbox One.
Responsibilities:
Creating believable and authentic worlds using Unreal Engine 4.
Be able to gather and piece together reference material to help recreate real world locations.
Define and maintain the right modelling and texture scale consistency across the world.
Use assets economically and creatively to get the best out of visuals and performance.
Co-ordinate with other team members to deliver a complete package to the player.
Plan tasks and milestones in an ever changing landscape.
Assist the Lead Artist with the definition and iteration of art pipelines, workflows and performance budget limitations
Mentor junior artists and collaborate with other areas of the team to achieve high visual standards.
Skills & Requirements
Great communicator and team player
Experience of Unreal Engine 4
Shipped at least one PC or next-gen console title
Working knowledge of using both 2D and 3D graphics software (3DS Max and Photoshop / Quixel / Substance skills)
An understanding of material and asset blueprints.
Shipped at least one PC or next-gen console title
Experience of working in a game engine such as Unreal 4, CryEngine or Unity
Good understanding of most CG techniques and technologies
Responds well to problem solving, seeking solutions and options.
A passion to deliver quality simulation software
Additional Information
Relocation assistance is offered
How to Apply
About the Company
Dovetail Games creates digital hobbies enjoyed by hundreds of thousands of passionate enthusiasts across the globe. These hobbies come in the form of simulation experiences that faithfully recreate real world situations and put players at the heart of the action.
We are growing fast, and currently employ more than 140 passionate & creative people in the UK.
Our games are developed using cutting edge Unreal 4 Engine technology and delivered on multiple platforms: PC, PS4 and Xbox One.