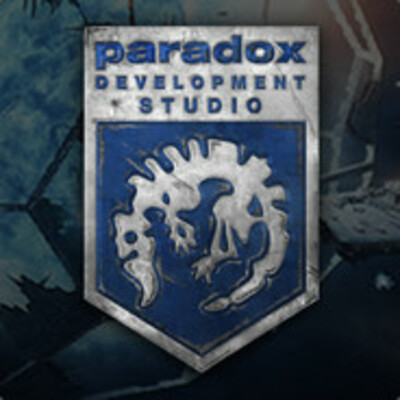 Job Description
Do you have a background in game art and management? Are you a people's person that's interested in Paradox Development Studios and our grand strategy brands? Would you love to help our graphics reach new visual heights by helping our artists thrive and develop their career? Then read on since we got just the thing for you!
About the role
As Associate Art Manager at our development studio in Stockholm, you will work with the Art Department Director and Art Leadership to help manage all our artists: 2D Artists, 3D Artists, VFX and Animators.
You will help ensure our project managers have access to the best artists for the game project at hand. You will not work directly with creating game art but rather lead, coach, and influence the professions, as well as making sure the rest of the company uses their skills in the best way possible. Our artists design, create, and implement all art assets that are needed for our games. You work closely with The Art Department Director, Project Leads, Art Director, Art Producers and Human Resources.
Responsibilities
Assist with the process of hiring artists in the Paradox Art Department 
Directly manage a portion of the Art team
Perform performance reviews, salary reviews, and coaching
Gather information from Project Leads and continuously evaluate and give feedback to Artists
Assist in the planning and execution of skill development plans for the Art Department
Work towards ensuring Paradox Development Studio utilizes its artists in the best possible way and that the team has the proper support
Assume personnel responsibility, handling employee issues affecting the work of employees, ensuring a good work environment and that legal requirements are met
Skills & Requirements
Qualifications
5 years of games industry experience within art
Excellent written English and spoken English
Previous experience as a Lead, Art Manager or Art Director in the game industry is not a requirement but will be considered as a strong advantage
As a person you lead by example and we think you are the type who gains energy from seeing the people around you improve and that you gain satisfaction from helping others overcoming their obstacles. You are not afraid of conflicts and when you see an issue or conflict arise you deal with them. You are passionate about video games and want to be part of and contribute to an organization that delivers fun and meaningful experiences to the players. You also thrive in a modern, creative office environment where people around you love their jobs and the games we make.
Additional Information
Relocation assistance is offered
How to Apply
About the Company
Paradox Interactive is a leading global publisher of strategy games for PC. The world-renowned strategy catalog stretches back to 1999, and the company holds a particularly strong presence in the United States and Europe. The publisher's steadily-growing portfolio includes firmly established PC franchises such as the critically acclaimed Europa Universalis, Cities: Skylines, Crusader Kings, Magicka and the Hearts of Iron series created by Paradox Development Studio and a network of partner studios.