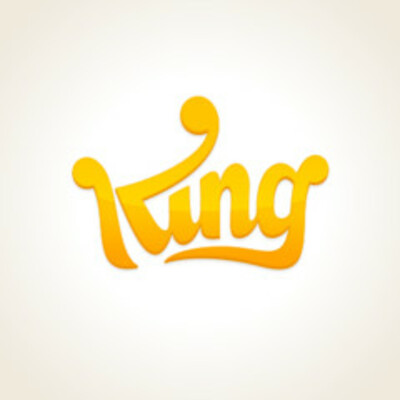 Senior VFX Artist
King
London, United Kingdom
Job type: Permanent
Job Description
We are looking for a passionate and driven VFX Artist to become part of our live games team, here in the heart of Soho, London.
We're looking for someone who has an appetite for solving difficult challenges, a thirst for innovation and a drive for making the best games possible.
We believe that phenomenal VFX is essential to making sure our players have lots of fun! So if you have the skills and desire to make great games, we're looking for you!
Your Role Within Our Kingdom 
You will be crafting industry leading VFX seen by hundreds of millions of people around the globe, working a beloved, world renowned franchise.
You will work with the finest artists, developers and designers to create VFX that will bring our games to life and add another dimension to our player experience.
Skills & Requirements
●      Experience crafting industry leading VFX for mobile platforms, maintaining and pushing a high bar for quality.
●      Experience working with art director's, tech artists, designers and developers to ensure that VFX assets are always on brand and game ready.
●      You have experience working in the game industry as a VFX artist (preference to for mobile and casual games experience)
●      Very efficient with Photoshop, 3D applications (Maya etc.) and particle editors, as well as AfterEffects or similar programs for pre-visualising VFX
●      Experience in utilising and adapting real time shaders and post processing effects
●      Experience and passion for research and development of new tools and techniques and writing documentation and training material.
●      Experience crafting original texture sprites and sprite sheets to create particle effects
●      Experience creating hand-drawn, stylised effects as well as particle effects
●      Technical expertise and familiarity with game engines and their performance requirements, experience of optimising VFX to run effectively on target hardware particularly mobile
●      Knowledge in building VFX libraries, as well as establishing and maintaining a VFX asset pipeline
●      Experience participating in art reviews and suggesting creative ideas and solutions.
●      Good communication and organisational skills
A portfolio demonstrating all aspects of your skill is required.
Additional Information
Relocation assistance is offered
How to Apply
About the Company
Officially, we're a leading interactive entertainment company for the mobile world. Recently, we were acquired by Activision Blizzard – King operates as an independent unit of Activision Blizzard. Unofficially, we're a serious business that's not afraid to have fun. And lots of it. Candy Crush Saga. Pet Rescue Saga. Bubble Witch Saga 2. Paradise Bay. We're proud of the 200+ titles that carry the King crown. Because our mission has always been, and will always be, to create the games that unlock the player in everyone. No matter where they are, who they are or how much time they have. So if you share our ambition, introduce yourself. - See more at: https://jobs.king.com/about-us#sthash.WAaegDNk.dpuf
Making games is fun. Especially when you do it with people that share the same idea of what makes a good workplace great. No matter where you're from, it's all about what we can achieve together when creating truly magical moments for all our players. The brilliant experience we give our players comes from the diversity and experience of our people. 
A great Saga needs all kinds of heroes– that's why we hire all sorts of talent!