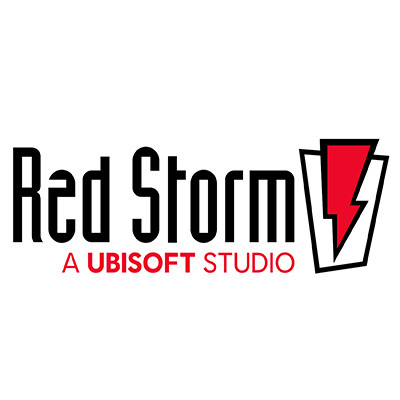 Job Description
Red Storm Entertainment is on the hunt for a highly skilled and seasoned Senior Technical Artist to join our amazing crew! In addition to exceptional technical art skills, we're looking for a candidate who can lead by example, embracing hard work and combining clear communication with a winning attitude. If you're an experienced Technical Artist eager to solve interesting problems, we look forward to hearing from you!
Push graphical limitations while maintaining frame rate requirements.
Collaborate and help mentor members of the technical art team.
Create technically challenging art including shaders, cloth simulation, and particle systems.
Build and maintain automated and efficient pipelines that facilitate content authoring.
Collaborate in defining long term technology roadmaps
Oversee and implement optimization of assets, levels, memory and frame rate.
Skills & Requirements
5 years game development experience with at least 1 shipped AAA title.
Fluent in at Max, Maya, or Houdini
Proficient in scripting languages such as python and maxscript / mel
Strong background in shader creation with HLSL / GLSL
Deep understanding of real time rendering.
Advanced understanding of game engines. Knowledge and experience in node based game engines preferred.
Experience developing on consoles such as Xbox and PS4
Experience optimizing content using in engine profilers and console programs such as PIX
Ability to quickly learn a content pipeline and toolset.
Must be an effective communicator, both verbally and written.
Additional Information
Relocation assistance is offered
How to Apply
About the Company
Who We Are
Located in the heart of North Carolina's Research Triangle, Red Storm Entertainment is building on a legendary history of innovation to create the cutting-edge game experiences of tomorrow. Under the direction of studio co-founder Steve Reid and a team of experienced managers, the studio has grown into a major game developer and delivered success after success with ongoing contributions to Ghost Recon, Rainbow Six, Far Cry, The Division, Rocksmith, and other notable Ubisoft brands.
Respected throughout the industry for its experienced, talented, and knowledgeable team, Red Storm takes pride in fostering a creative and engaging environment where individuals are empowered to make quality games.
Red Storm is steadfast in its mission to adapt and grow in order to reach new audiences and create top-quality, innovative gaming experiences. With access to the best tools and a proven formula for success, Red Storm Entertainment is poised to take advantage of the endless opportunities provided by the next generation of gaming.
Where We Came From
Founded in 1996 by novelist Tom Clancy, British Royal Navy Captain Doug Littlejohns, Creative Director Steve Reid, and thirteen developers, Red Storm released its first game in November of 1997: Politika.
Building on the success of the studio's first title, Red Storm released the award-winning and best-selling Rainbow Six in 1998. The game defined the tactical shooter genre and established the studio as an industry leader.
Acquired by Ubisoft in 2000, Red Storm released its next breakthrough title, Ghost Recon, to numerous Game of the Year awards in 2001. Recognized worldwide as an integral part of Ubisoft, Red Storm has, for more than a decade, successfully developed games both independently and in collaboration with other Ubisoft studios.