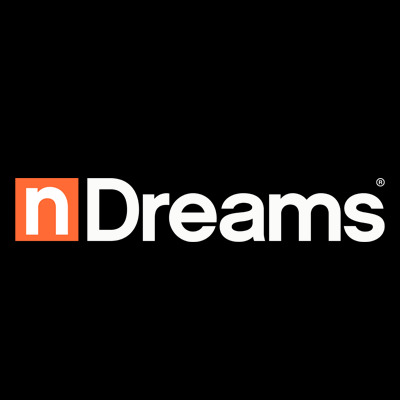 VFX Artist (Freelance)
nDreams
Farnborough, Hampshire, United Kingdom
Job type: Freelance
Job Description
Are you an experienced VFX Artist? Our Principal VFX Artist Aaron is on the search for a talented VFX Artist to join the team on a freelance basis and become an integral part of the creation of our upcoming VR titles. If you are as passionate about quality VFX, pushing creativity, and taking immersion to new levels in VR, then we'd love to hear from you.
The role is a freelance position that can be based in our office or remotely depending on the applicant.
What Will You Be Doing?
Creating real-time VFX across a variety of styles, from character and weapon-based effects to environmental and destructive elements.
Concepting or visualising VFX when proving out new art styles and rendering executions, including playing a key role in the early development of entire product art styles.
Working closely with our Character and Animation team, and following direction from the Art Director, to assist and create various character-based VFX solutions or materials.
Skills & Requirements
A VFX Artist with least 3 years' experience in the games industry and a minimum of one published product within the Console, PC, or VR space
A VFX Artist with a strong aptitude and knowledge base for appropriate software and real-time engine use such as UE4 and Unity.  Show prowess and an intimate working knowledge of VFX development (particle systems, shaders etc.) within software and hardware constraints
Someone with a fundamental understanding of animation, timing and weighting with reference to animated VFX or pre-canned sequences.
An experienced team player with strong communication skills. Ability to effectively critique their own and others work, respectfully.
A keen aptitude towards software and Real-time VFX, plus excellent working knowledge of Maya and the Adobe Creative Suite tool set.
Additional Information
Working remotely is an option
How to Apply
The role is a freelance position. Depending on the preference of the applicant this can be based internally in our studio or remotely.  If you prefer remote, we'd be looking for someone UK-based, who would be happy to visit the studio for the initial brief and at key project milestones. Our modern studio in Farnborough, UK, in easy commuting distance from London and Guildford.
If you think this could be the role for you, we'd love you to get in touch!  Drop us your CV to enquiries@ndreams.com.
About the Company
We're nDreams, one of the world's leading independent VR developers.  You may know us from our recent titles Shooty Fruity and The Assembly, or even as a leading developer back on PlayStation Home and we can't wait to show everyone what we're up to next.  Our new VR projects are a leap forward for the studio and we are looking for talented people to help turn them into a reality.