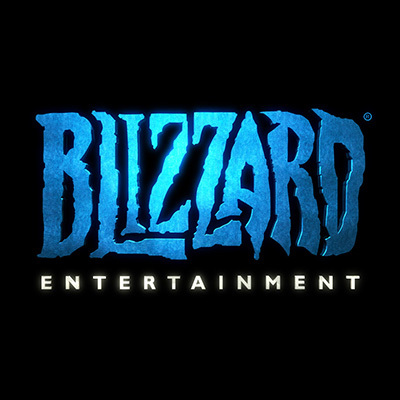 Job Description
Blizzard Entertainment is looking for a well-rounded 3D Character Modeling Artist to work within our award-winning Cinematics Department.  This artist must be knowledgeable of Blizzard's varying artistic styles. They are continuously seeking to improve their skills and abilities with regards to 3D asset creation.  The ideal candidate will work well within a small team environment and is eager to collaborate with other artists and departments to get the job done to the highest quality visuals possible.  They're excited by the challenge of pushing the quality of Blizzard Cinematic's iconic characters to new heights. 
Skills & Requirements
Requirements & Skillset:
Ability to model and sculpt characters of any style - from realistic humans/creatures and robots to stylized characters, with or without concept art
Thorough understanding of anatomy, form, proportions and silhouette
Can interpret artistic direction with ease, with or without concept art
Efficient at UV mapping, displacement map extraction and a master of Topology
Self-motivated, strong communication skills and a team-player
Able to filter and evaluate criticism on a professional level
Maintain the production schedule and/or communicate any deadline concerns
Work seamlessly with up and downstream departments to deliver assets fitting their requirements
Understand current animation/VFX pipelines with a focus on Modeling, Previs, Surfacing and Rigging
Ability to maintain a positive attitude while juggling multiple tasks and requests at once
Pluses:
3+ years of feature film/VFX/Cinematic production experience as a Character modeling artist
Comfortable creating Blendshapes, Shotsculpting and Kitbashing
Concept Modeling abilities
Strong foundation in the traditional arts
Knowledge of XGen, Marvelous Designer, Wrap3D, Photoshop, Roadkill or Rizom
Experience rendering with Renderman/Redshift or equivalent
Software Requirements:  Maya, Zbrush/Mudbox
Additional Information
Relocation assistance is offered
How to Apply
To Apply, please visit our website here:
https://careers.blizzard.com/en-us/openings/o8x1afwA 
Application Materials:
Resume (PDF Preferred)
Link to a portfolio. Provide a demo reel and demo reel description of your work per shot
Job Status: Temporary
Primary Location: United States-CA-Irvine
About the Company
Blizzard Entertainment has been rated by Fortune as one of the "Best Places to Work" for several years running (and our ranking continues to rise!).  We are a community of 4000 global employees who are passionate about not only gaming, but entertainment and the technology that drives our users experience. Our goal is to delight our customers by never settling for anything but the highest quality and providing worlds filled with creativity and adventure around every corner.  You are bright, engaging, eager to learn and ready to make an impact. We've been waiting for you!
Blizzard Entertainment is an Equal Opportunity Employer. All qualified applicants will receive consideration for employment without regard to race, color, religion, sex, sexual orientation, gender identity, gender expression, national origin, protected veteran status, or any other basis protected by applicable law, and will not be discriminated against on the basis of disability.