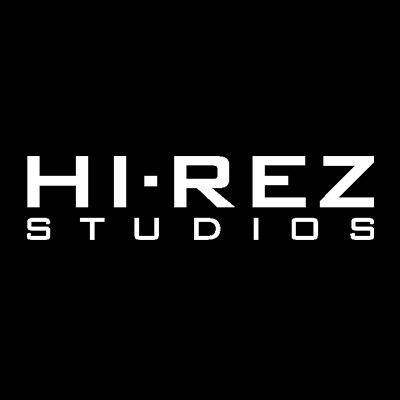 Unannounced Project - FX Artist
Job Description
Hi-Rez Studios is looking to hire an innovative FX Artist to join our Unannounced Project and work with our Red Beard Games' team in Brighton, UK, California, Georgia, North Carolina, South Carolina or Washington State
At Hi-Rez, you will have an opportunity to be part of an innovative environment that embraces new and different ideas. We are a passionate and enthusiastic bunch who love video games. We have incredibly talented individuals who are empowered to create and challenged to learn. All of this means more opportunities for you to unleash your creativity and dedication.
Come join the creators of the critically acclaimed games SMITE, Paladins, Realm Royale, and Global Agenda as we embark on exciting new game projects!
What our FX Artists do:
Develop innovative, complex and visually stunning particle and shader effects within the defined visual style
Creating assets such as textures, models and shaders relevant to visual effects art
Concept, propose, and present creative ideas
Work closely with our artists, animators, designers and programmers to implement effects
Provide creative input specific to assigned tasks
Skills & Requirements
Who we are looking for:
2+ years of experience creating FX in the games industry.
Portfolio materials must demonstrate a strong understanding of particle effects technology, techniques, and implementation In a near current gen game engine.
Strong technical knowledge of effects generation using Unreal Cascade (or a comparable engine).
Candidates must show an aptitude for learning new/proprietary systems quickly.
Experience with 3D Studio Max and Photoshop.
Must have the ability to quickly conceptualize, present and execute ideas.
Excellent communication, interpersonal and organization skills.
Excellent sense of scale, timing, detail, form, texture and color.
Must have the drive to conquer technical challenges.
Must be able to handle an ever changing environment and tasks with positivity & excitement.
Additional Information
Working remotely is an option
Relocation assistance is offered
How to Apply
About the Company
"Free To Play." It's like a four-letter word to gamers – and for good reason. Who wants to get nickle-and-dimed? Who wants to play a game where the "better player" is the one with the bigger pocketbook?
At Hi-Rez Studios, we know there's a better way. We make Free to Play games that our fans Want to Play. More important, we make Free to Play games that we want to play.
It's a crazy idea, when you think about it. Giving away games that we spend millions of dollars developing, with the hope that people like them enough to buy costumes. But when you love your games like we do, players can feel it. And they start to love our games too.
We're proud of the fanbases that have formed around our games. We believe that great games come from great communities – and ours are some of the best.