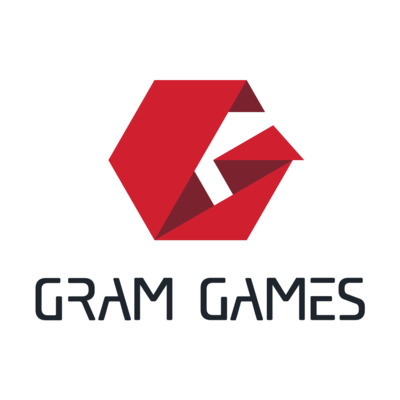 Senior Game Artist
Gram Games
Istanbul, Maltepe, Turkey
Job type: Permanent
Job Description
Welcome to Gram Games!
We are the studio behind some of the most popular mobile games in the world, such as 1010!, Six! and Merge Dragons!. We do things differently here: we work in small self-managing teams, enabling you to have an incredible amount of ownership, autonomy and impact. We'll never ask you to abandon your craft and just focus on managing others or workload. At Gram everyone is expected to have a razor-sharp focus on what creates tangible impact: impact on their team, impact on their work environment and impact on the overall company strategy. If you are motivated by autonomy, constant improvement, collaboration and the sense of belonging this is the right job for you.
Let yourself go. Amaze us.
Essentially...
Art is at the very core of our games. Game art is the first thing users encounter when opening one of Gram's games, and it's one of the primary things that keeps them engaged, coming back to discover the game again and again. As a Senior Game Artist, you would jump onto one of our newest, exciting projects, and create out-of-this-world assets to ensure the highest degree of player engagement. In this role, you'd be expected to be a fount of knowledge when it comes to the aesthetics of our games - you would use your game art expertise and your extensive creative skill to develop and scale the project's visual identity, and make the game look the best it can.
Skills & Requirements
We're looking for someone who...
…..demonstrates effective interpersonal skills and an attention to detail
…..has worked on games that have been globally launched
…..has the know-how and experience to generate original, creative ideas, as well as the willingness to encourage and mentor the team around them.
…..has excellent draftsmanship skills and is able to iterate on their work quickly
…..has a developed, trained eye for composition and color
…..has hands-on experience with digital design tools, such as Adobe Creative Suite
…..has a real passion for the development of mobile games
…..is well-versed in shape, value and color theory
…..is thorough and well-organized
…..is willing to work to ambitious goals and deadlines, and strives to see a project through to its end.
…..possesses an ability to match various existing art styles, as well as to easily distinguish between styles.
It would also be awesome if you...
…..have a knowledge of Agile/Scrum methodologies
…..have experience with other casual/mobile games
…..have a degree in visual arts, animation, visual effects or a comparable degree
…..have 2D cell and bone animation experience
…..have knowledge of Unity and After Effects
…..have a basic knowledge of UI/UX
…..have an extensive portfolio of unique assets designed for diverse genres of games
Additional Information
Relocation assistance is offered
How to Apply
About the Company
At Gram Games, we have one goal, and one passion: to have fun, and to turn that fun into top-notch games played by hundreds of millions of players around the world. Since our founding in 2012, we have worked to take that passion and build a company culture around it.