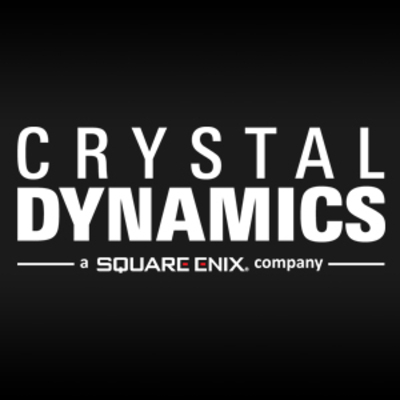 Job Description
The Lead Artist will have a wealth of artistic experience in modeling, texturing and will be able to leverage past experiences towards creating realistic environments for our next AAA title. The Lead Artist is responsible for establishing an art bar for the project and working with our external development partners to meet or exceed it. This is a full-time, permanent position located at our Redwood City, CA studio that will require travel to partner locations. 

While this is primarily a hands-off position, we are looking for a leader who can be hands on as needed, training others how to use our proprietary tools as well as in industry leading art creation techniques. It is expected that the ideal candidate has the drive and motivation to learn the essential skills to be successful, and is expected to display enthusiasm and a willingness to learn. In addition, resourcefulness and self-motivated to generate ideas and tasks for themselves are key attributes for success.
Essential Duties & Responsibilities:
Work with external partners to establish and deliver against the art delivery bar for our game projects.
Highly self-motivated with demonstrated ability to work efficiently and independently
Strong time management skills with a proven ability to focus on priorities and solve problems in a timely manner
Ability to demonstrate experience and talent in chosen field through examples within packages such as Maya, 3DS Max, Zbrush, Photoshop, Bodypaint, Motion Builder, etc
Effectively communicate thoughts and ideas with peers and supervisors, collectively working towards larger artistic goals
Work closely with development teams to establish/maintain visual target in production
Creates believable, photo-realistic 3D models and textures from concept art and photo reference
Take geometry from rough to finished states
Troubleshoots technical and artistic issues
Skills & Requirements
Position Requirements:
Previous experience as an Artist, with at least three AAA games shipped
Experience using Maya and Photoshop
Understanding of next generation art techniques such as photogrammetry and PBR rendering.
Drawing (industrial design or comic book background), painting, and texturing experience a must
Great collaborative skills, rigorous analytical skills and strong creative drive a must
Must have the ability to conceptualize, present and execute ideas
Ability to work well within a team environment
Proven track record of strong organizational and communication skills (including interpersonal, writing and editing) with the ability to multitask, prioritize efficiently and meet deadlines
The desire to work in a challenging, fast-paced environment
Self-motivated individual
Thorough knowledge of the game development process
Excellent sense of form, mass, and volume
Passion for pushing the state of the art in asset fidelity and production techniques.
Ability to find solutions from a visual, production, and technical perspective.
Proficient in next-gen asset creation
Willingness and ability to travel on-site to train and work with external development partners.
Other Valuable Experience & Education:
Experience working with special effects on a game.
Being able to visualize game design when drawing is a plus.
Experience interfacing with Programmers regarding projects.
BA from an illustration program.

Crystal Dynamics is an EOE and M/F/D/V employer.  
Additional Information
Relocation assistance is offered
How to Apply
Please apply to Crystal Dynamics via online application by clicking here.   
Although we may not be able to circle back with every application, we promise you we are reviewing everyone and maintaining applications for both present and future consideration. Thanks for taking the time to consider Crystal Dynamics!
About the Company
Crystal Dynamics is an award-winning, top of class game development studio located just south of San Francisco in sunny Redwood City, CA. Founded in 1992, Crystal Dynamics has grown into a world class studio by developing iconic franchises and keeping at the forefront of the very latest in technology and graphics. Crystal Dynamics is owned by Publisher/Developer Square-Enix, Inc., which boasts a multi-million dollar international portfolio of intellectual properties that few can match with respect to brand recognition and units sold.
Having created beloved properties such as Gex and the Legacy of Kain series, as well as driving the massively successful Tomb Raider franchise, Crystal Dynamics is now laying the groundwork for the next generation of innovative and technologically stunning projects. For more information, please visit www.crystald.com

Crystal is Craftsmanship, Transparency, and Impact at its core. Our passion is for great gaming; our mission is to tell a story through art, animation and innovation.

Climb with us!

We Are Hiring!!