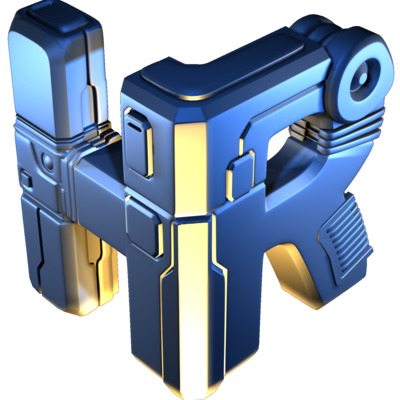 Rogue Comapny - Senior Character Artist
Job Description
Hi-Rez Studios is looking to hire an experienced Senior Character Artist to work at our studio in Alpharetta, Georgia, on an unannounced project.
At Hi-Rez, you will have an opportunity to be part of an innovative environment that embraces new and different ideas. We are a passionate and enthusiastic bunch who love video games. We have incredibly talented individuals who are empowered to create and challenged to learn. All of this means more opportunities for you to unleash your creativity and dedication.
Come join the creator of the critically acclaimed SMITE, Paladins, Tribes: Ascend, and Global Agenda as we embark on exciting new game projects!
Who we are looking for:
Create high resolution 3D sculpts of organic/hard surface/characters/creatures/weapons/props in a realistic art style.
Create clean, deformable low poly models within triangle count budget.
Create optimized UV layouts while keeping texture size budgets and areas of visual interest in mind.
Create textures that meet the visual style and quality bar.
Generate different material types which adhere to instruction count budget while still pushing the visuals on assets created.
Work with Art Director and Character Team in technical/aesthetic problem solving efforts.
Skills & Requirements
Who we are looking for:
5+ years of experience creating AAA quality character assets for games, film or animation.
Portfolio demonstrating exceptional character designs with animatable topology.
Most know Marvelous Designer or demonstrate a strong knowledge of sculpting cloth wrinkles and folds.
Most demonstrate the ability to create appealing hair assets for game characters.
Strong grasp of composition, color theory, value, form, scale, shape language, and silhouette.
Strong knowledge of human anatomy and proportions with a focus on faces.
Ability to embellish concepts with technical constraints in mind while maintaining overall aesthetic.
Ability to work collaboratively and communicate well with multiple teams outside of the Character Modeling Department.
Comfortable prototyping and working with iterative development process.
Comfortable receiving constructive group criticism and making artistic adjustments to meet performance guidelines.
Excellent work ethic, self-motivated, organized, and able to meet deadlines.
A passion for creating and playing video games.
Preferred candidates have:
Experience with Unreal 4 engine
AAA game development experience as a Character Artist
3+ years experience with industry standard applications: Zbrush, Maya/Max/Modo, Photoshop, 3D Coat or Substance Painter
Ability to adapt to multiple art styles.
Understanding of Rigging/Animation a plus
Additional Information
Relocation assistance is offered
How to Apply
About the Company
"Free To Play." It's like a four-letter word to gamers – and for good reason. Who wants to get nickle-and-dimed? Who wants to play a game where the "better player" is the one with the bigger pocketbook?
At Hi-Rez Studios, we know there's a better way. We make Free to Play games that our fans Want to Play. More important, we make Free to Play games that we want to play.
It's a crazy idea, when you think about it. Giving away games that we spend millions of dollars developing, with the hope that people like them enough to buy costumes. But when you love your games like we do, players can feel it. And they start to love our games too.
We're proud of the fanbases that have formed around our games. We believe that great games come from great communities – and ours are some of the best.