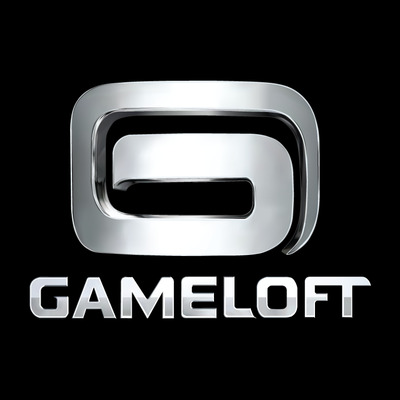 Senior Technical Artist (Rendering & Lighting)
Job Description
Reporting to the art director or the technical lead, and working closely with the programming team and the character and environment team leads, the technical artist (rendering specialist) designs and implements the shading and lighting solutions that are necessary to maintain the production team's creation process. The technical artist helps sustain an efficient production pipeline that respects the established production deadlines as well as the constraints related to performance that are essential to ensuring the global vision for the game is adhered to.
Main Tasks and Responsibilities: 
Participating in the creation of realistic PBR scenes for smartphones while abiding by the concept art and mood boards provided
Implementing shading and production solutions for materials while adhering to the established artistic direction
Setting the required level of detail to maintain visual consistency with the initial concept
Configuring the various dynamic lighting solutions and available post-processing effects in order to refine a scene's overall ambience (direct lighting, fog, ambient occlusion, tone mapping, colour grading, look-up tables, vignettes, bloom, depth of field, optical flare, chromatic aberration, anamorphic flare, etc.)
Setting up lighting systems that are compatible with the memory limitations of target platforms
Evaluating the usage of the irradiance / image-based lighting systems to be used by dynamic objects
Working with the 3D development team to contend with constraints related to production and to obtain the support required to implement new functionality and develop new tools
Training artists in new production techniques and ensuring that those methods are compatible with the constraints of the game engine
Checking that the various provided materials/textures are consistent and in keeping with the established graphical style and lighting methods
Making sure that the elements produced are compatible with the various target platforms and that they are properly integrated and have the intended impact on performance
Identifying and resolving issues related to the process of artistic creation
Suggesting efficient production methods that are in keeping with the initial guidelines and budgets/constraints (memory/size of the game)
Helping the marketing team, when needed (static rendering, technical support for in-game footage)
Maintaining a superior level of quality
Skills & Requirements
Experience and Qualifications:
Solid educational background: advanced mathematics (algebra; matrix, integral and differential calculus), physical principles both mechanical and organic, colour theory, lighting, composition, etc.
Excellent understanding of rendering and lighting techniques, and complete knowledge of engine-related constraints on mobile platforms
Broad knowledge of the visual arts and interest in recent innovation within the field (real-time shading techniques / digital special effects in post-production / academic research)
Versatile and able to adapt to various visual styles/worlds
Complete understanding of the classic and physical (PBR) rendering/lighting models
Fundamental understanding of modern shading methods as well as current baking techniques
Knowledge of material-authoring/geometry solutions (Substance Designer, Houdini)
Understanding of the main scripting languages used in production (Lua, Python, MAXscript, etc.)
Knowledge of OpenGL ES, and the technical constraints associated with development on current mobile platforms (performance/memory)
Knowledge of the process behind conventional graphics-production languages (GLSL, HLSL, CG, etc.)
Knowledge of C++, C#
Mastery of current static and real-time lighting solutions (V-Ray, Arnold, Redshift, Beast, Enlighten)
Mastery of traditional 3D modeling processes (Max or Maya), of texture and material creation that is compatible with rendering models, as well as of physically based rendering (PBR) and traditional rendering
Mastery of UV projection and unfolding techniques (overlapping, splitting, padding) and of UV packing
Understanding of various lighting models used in the industry
Additional Information
Relocation assistance is offered
How to Apply
About the Company
Leader in the development and publishing of mobile games, Gameloft® has established itself as one of the top innovators in its field since 2000. Gameloft creates games for all digital platforms and with an audience of 140 million monthly users offers via Gameloft Advertising Solutions a unique level of visibility and involvement to advertisers. Gameloft operates its own established franchises such as Asphalt®, Order & Chaos, Modern Combat and Dungeon Hunter and also partners with major rights holders including Universal, Illumination Entertainment, Disney®, Marvel®, Hasbro®, Fox Digital Entertainment, Mattel® and Ferrari®. Gameloft distributes its games in over 100 countries and employs 6,000 people worldwide. Gameloft is a Vivendi company.
All trademarks referenced above are owned by their respective trademark owners.