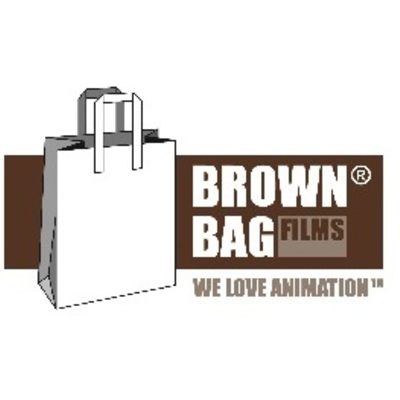 Job Description
The CG (VFX) producer is responsible for managing areas of CG production relating to bidding, scheduling, resource planning, production management and the overall departmental budget. The CG Producer, in collaboration with other department heads, is also responsible for the completion of the CG animation work on schedule and budget, and to Brown Bag's quality standards.
Reporting to: Director of CG
Principal Duties and Responsibilities: 
Finance, Budget and Cost reporting
Works with Director of CG and finance team to manage CG department budget
Responsibility for internal cost reporting to finance dept. ensuring all relevant stakeholders are kept updated on progress.
Work with Director of CG and show producers on the completion of project budgets and bidding
Scenario planning for CG resourcing to estimate the impact of new productions/ changes in production schedules
Ensure accurate production metrics and data is captured with established systems and is used for analysis to assess overall department performance
Manage and track cost-efficiency of the department
Achieve set annual revenue targets
financial forecasting for revenues for future CG projects with the finance department
CG Production 
Line Manager of the CG Production Managers ensuring their adherence and implementation of:
Effective resource management of the CG crew
Task scheduling and assignments
Shotgun tracking workflows, capturing metrics, note taking and time logging
Best practice for dailies, review sessions and team meetings
Performance reviews and appraisals for DRs
Direct point person for project producers relating to their schedule, resourcing and budgetary concerns and challenges as they relate to CG.
Responsible for identifying and flagging breaches in agreed project assumptions and budget - work with Project producers/ Director of CG on rebids
Works with HOD's and recruitment team to crew the department
Skills & Requirements
Skills required: 
Experienced at using spreadsheet software such as Microsoft Excel or google sheets
Experience using a production management software (shotgun, F-Track, etc) would be an advantage.
Experience managing a production or department budget and financial reporting relating to it.
Knowledge/experience required: 
3+ years experience credited as a VFX or CG producer, or as a Producer working on an Animation or VFX production. 
Understanding of a CG computer animation and/or VFX production workflow
Additional Information
Relocation assistance is offered
How to Apply
About the Company
Brown Bag Films are one of Europe's most exciting, original and successful creative-led animation studios. After 22 years in business, their Dublin-based headquarters continue to produce cutting-edge animation for the international market, bagging numerous awards along the way. These include Oscar® nominations for Give Up Yer Aul Sins (2002), Granny O'Grimm's Sleeping Beauty (2010), six Emmy® awards for Peter Rabbit (2014), and a host of BAFTA, Emmy® and Annie nominations for their hit shows Octonauts, Doc McStuffins, Bing and Henry Hugglemonster.