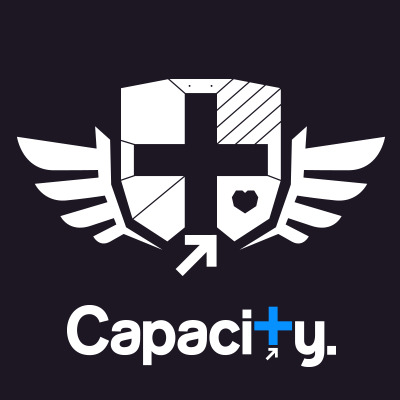 Animator / Generalist
Capacity
Los Angeles / Burbank, CA, USA
Job type: Permanent
Job Description
We are currently looking to add at least one new animator to our Capacity family. The ideal candidate is humble, ambitious, easy-going, dependable, passionate, really thrives in a team environment, and has formal schooling in their area of expertise or at least two years of professional experience. Our vision is to bring in raw talent that we can take under our wings and skill up as a team.
In this role, you'll jump right into high profile projects with the rest of our design team and work closely with our directors. We have high expectations from day one, but also want to set you up for success on a daily basis and pass along whatever knowledge and insight we can. We see every team member as a long term investment of our time and expertise, so we work hard to try to make sure that everyone is engaged, inspired, and challenged.
More specifically, we're looking for animators / artists who are interested in working in the gaming industry with a range of different IPs and are looking for a position where they can expand their existing skills as well as share their accumulated knowledge with a passionate, dedicated team. All areas of 3d and 2d animation, including character animation and motion graphics, are super relevant for us as a studio and for the types of projects in which we're engaged. On a daily basis we work with a variety of different game assets, leveraging existing ones or creating our own to incorporate into game engine-based and pre-rendered cinematic workflows. Huge pluses are any experience working in-engine and / or any type of graphic design background. We're also constantly involved in motion-based design and branding projects that require special touch when it comes to animation sensibilities. And although we're saying "generalist" in the job posting, we're also more than open to speaking with artists who consider themselves specialists in a certain 2d or 3d area but are potentially interested in playing a more holistic role in the process.
Responsibilities
Apply your creative gifts and talents to Capacity projects.
Take ownership of your role and be fully invested in the work you produce.
Collaborate with directors and other artists on every phase of the process.
Take initiative on solving creative and technical issues that arise.
Be able to seamlessly jump between projects when necessary.
Skills & Requirements
General requirements
Natural artistic talent with a great sense of form, composition, color, and motion.
Critical thinking and the ability to clearly express creative ideas.
Ability to work from a creative brief and successfully receive and apply feedback.
Personality and communication skills to thrive in a team environment.
Passion for visual storytelling, video games, and continual growth.
Command of whatever digital tools you use, and willingness to learn new ones.
Desire to be a part of the creative process at all levels, even outside your comfort zone.
Additional Information
Relocation assistance is offered
How to Apply
If that all sounds exciting and you feel up to the challenge, definitely reach out to share your work and tell us more about yourself. Please send the following to jobs@capacity.tv :
resume
personalized cover letter
portfolio links
We're looking forward to hearing from you!
See http://capacity.tv/capacity-jobs/ for more information.
About the Company
Capacity is a friendly, boutique-style creative agency. We have the honor of regularly partnering with some of the most compelling entertainment brands in the world to create custom content of all kinds – from in-game assets to esports broadcast packages to big picture branding and creative strategy. Our collective interests and expertise have developed a sweet spot for us in the video game industry, and we continue to collaborate on a wide range of interesting, non-gaming projects as well. For a quick glimpse into what we do, please check out a sampling of our work: http://capacity.tv/capacity-work/