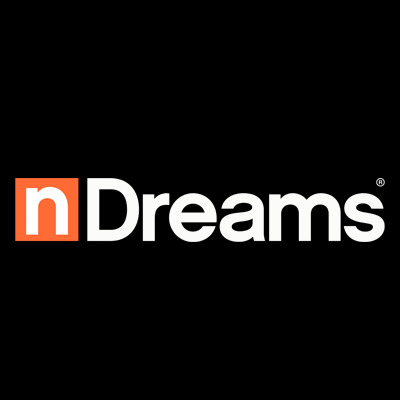 Associate Art Director
nDreams
Farnborough, Hampshire, United Kingdom
Job type: Permanent
Job Description
We're nDreams, one of the world's leading independent VR developers. You may know us from our recent titles Shooty Fruity and The Assembly, or even as a leading developer back on PlayStation Home and we can't wait to show everyone what we're up to next. Our new VR projects are a leap forward for the studio and we are looking for talented people to help turn them into a reality.
Our expanding AAA development team needs to divide and conquer. We're looking for a creative Art Director to take ownership of vision and execution of new and world leading IP.  Can you demonstrate experience wielding and weaving the various disciplines to create truly awe-inspiring content, gameplay and visuals? Are you able to integrate and communicate your vision to all stake holders involved?
Working alongside the Studio Art Director and veteran Discipline Principals you can expect the support required to deliver a focused, high quality VR game. But responsibility of good direction, a well-conceived and communicated vision falls upon you. If you have this experience or feel it's a challenge you are ready for, then we need to hear from you. 
What Will You Be Doing?
Responding to strategic pitch materials with creative and innovative resolutions.
Articulating and producing content to visualise early aesthetics and creative directions.
Galvanising an art team towards the execution of a cohesive vision.
Remaining objective and reactive throughout development to ensure the delivery of a strong aesthetic and creative experience.
Being an articulate point of communication between developers, marketing and any external Stakeholders for a given product.
Help Inspire and mentor key members of staff in the creative process of conception and development, help galvanise your team into a stronger, better, more experience development unit.
Skills & Requirements
A highly experienced, artistic individual, proven in the ability to run a team and to creatively challenge those around them. 
Demonstrably experienced in creating cohesive and believable worlds or narratives across different styles, genres and multiple shipped products.
Someone who is self-driven and autonomous with the proven ability to articulate, critique, interpret and translate art direction consistently.
An open minded individual with a creative ability, a strong sense of composition, lighting, form and colour.
A seasoned developer who has the foresight and confidence of development experience to decide appropriate methods of execution when it comes to delivering a given vision. 
Someone who has experience and enough in-engine knowledge to deliver acclaimed, real-time games titles, that demonstrate ownable and distinctive art direction.
Strong illustrative skills are are a bonus when integrated into the world building process.  If not, experience with briefing in and working closely with in-house concept teams is beneficial.
How to Apply
The role is a permanent position based in our modern studio in Farnborough, UK, within easy commuting distance from London and Guildford. Salary is competitive and dependent on your experience.
If you think this could be the role for you, we'd love you to get in touch! Drop us your CV via the link below. You can also download the full job spec below.
About the Company
Why Join nDreams?
Our open, creative and diverse culture. As part of our small but growing studio you'll be empowered to explore your ideas and put your own stamp on the titles you work on.
We offer some great perks, including flexible core hours, 20 days holiday (plus bank holidays, two duvet days and your birthday off!), share options and various monthly socials such as Bacon Sandwich Monday (vegetarian sandwiches also available!) and Free Drink Friday!
Our upcoming titles are bigger, better and different to anything we've worked on previously: Once you've seen what we're up to, we're convinced you'll want to be involved…
Your data/privacy: By applying to nDreams, you agree to our recruitment privacy policy regarding the use of your data, and that we can contact you about the vacancy that you are applying for. We will retain your data for recruitment purposes only. We promise to keep it secure, not to share your data with anyone else, and to delete your data when it is no longer required.