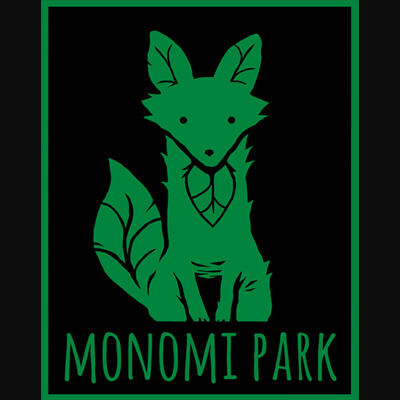 3D Environment Artist
Job Description
Monomi Park is seeking a 3D Environment Artist to join our team!
This is a full-time position on-site in our San Mateo, California office.
We're looking for an Environment Artist to join development of our hit game, Slime Rancher as well as an unannounced project. Candidates should be well-versed in 3D modeling, texturing and shader creation.
This position will be expected to perform the following at Monomi Park:
Create models and textures for stylized, realtime 3D environments using in-house, custom shaders
Collaborate with a small, nimble team of creative game developers
Match existing style guidelines for established projects
Play our awesome games and understand them intimately
Skills & Requirements
Candidates should have the following qualities:
Experience developing art assets for video games
Texturing skills, both hand painted and rendered, but a focus on style over realism
A portfolio that demonstrates a cohesive and unique eye for world building
Clean and efficient UV mapping skills
Understanding of modular asset creation for assembling complex environments out of as few parts as possible
Ability to work in Unity to assemble assets and package them for team collaboration
Experience with Maya, Adobe Photoshop, Unity
Interest and commitment to learning new skills and tools
We offer:
Competitive salaries and company profit sharing
Fully paid for health, dental and vision insurance
Matched 401k 
No crunch
Frequent company lunches, happy hours and events
Perks like free games and swag
Relocation assistance
Additional Information
Relocation assistance is offered
How to Apply
Send an email to jobs@monomipark.com with the subject line '3D Environment Artist / Artstation: YOUR NAME' and include a url to your portfolio in the body of the email. Web portfolios and resumes are preferred. If attaching a resume, please format as a pdf. Do not attach portfolios.
And just to be sure you're paying attention, let us know what game you're currently playing in the body of the email or your cover letter.
We'll be in touch if we feel your experience is a match for this position.
About the Company
Monomi Park is an independent game development studio located in San Mateo, CA. We are currently developing our first game, Slime Rancher. Slime Rancher has been a critical and commercial success, among Steam's best sellers for 2016 and 2017.
Monomi Park has a laid-back atmosphere, fantastic health insurance for all employees, does not crunch, and values the voice of every member of our team.