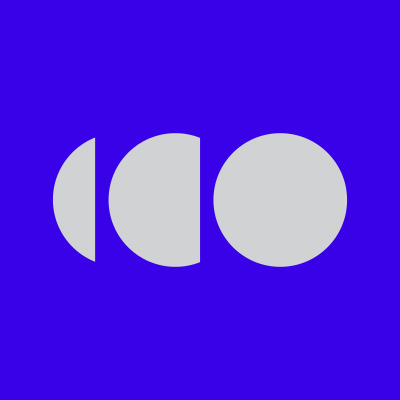 Lead Concept Artist
Mooncolony
Cambridge, United Kingdom
Job type: Permanent
Job Description
Here's the deal: Mooncolony is looking for a - Lead Concept Artist - who will push the limits of creative excellence in our boutique Cambridge studio. This is a rare opportunity to work in a high-skilled, tight-knit team collaborating with some of the biggest studios in the entertainment industry.

The candidate is a top-level designer & illustrator with a track record of working on blockbuster projects. Also has experience in leading teams and delivering projects within tight deadlines.

The Lead Artist will be comfortable mentoring others and providing feedback on their work. They will actively be involved in building the art team as we grow. Great communication skills and genuine enthusiasm is a must.

If you're ready to advance to the next level in your craft, join us.
Skills & Requirements
The Role:
As the Lead Concept Artist you'll work together with the Art Director and help the team deliver world-class artwork in any given project. You'll also oversee our Junior Artists, and inspire them to produce cutting-edge creative work.

Key Requirements:
Minimum 5+ years industry experience.

World-class visual creativity and passion for character design and illustration.

Advanced understanding of value, lighting, colour and perspective.

Must have a perfect understanding of human anatomy, proportion, fashion and various cultures.

Excellent narrative and illustrative skills. An affinity for storytelling is a must.

Excellent 2D art skills and expertise in Photoshop.

Ability to take a character from an early concept to a fully rendered, high-quality finish.

Ability to adapt to a wide range of artistic styles.

Work comfortably under pressure and towards deadlines.

Juggling multiple tasks while focusing on priorities. 

Must be driven, motivated and have meticulous attention to detail.

Must be a team player who understands art direction and how to help enhance the team's output.

Must have shipped 2 or more AAA titles before. Or been involved in similar productions to understand the pipeline. 

This is a full-time, in-house, permanent position so willingness to relocate to Cambridge, UK is necessary.

Willingness to mentor and share your knowledge with your junior colleagues.

Excellent verbal and written communication skills.
Good to have but not necessary:
Experience with 3D modelling and rendering (MODO, Blender, Z-Brush etc.)
What we look for in your portfolio:
Examples of unique fantasy, sci-fi and modern day character designs.

Examples of polished illustrations demonstrating world-class rendering skills.
The Perks of being a member of Mooncolony include:
Being part of something special - This is an exciting growing studio with no bureaucracy or politics.

A stylish office in the heart of bustling Cambridge.

Free snacks and quality coffee.

A highly competitive Salary.

21 days paid holiday per year.

Company bonus scheme.

Annual personal development plan and free training materials for your own growth.

Opportunity to create artwork for the biggest studios in the industry and Mooncolony's own internal IP's.
Additional Information
Relocation assistance is offered
How to Apply
If you're interested in joining our team, send your portfolio (a website link) and CV to jobs@mooncolony.co with the Subject: "Lead Concept Artist Applicant".

*NO Agencies please!*

*We receive so many wonderful applications that we can't respond to everyone so thank you in advance for your application.*

*Candidate must be eligible to work in the UK*
About the Company
A GREAT JOURNEY BEGINS HERE.   
We're a doorway. A boutique concept art studio that creates living and breathing characters and timeless designs to make your story standout in today's hyper-noisy and complex world. We're Mooncolony.

Founded in 2016, Mooncolony is a boutique concept art studio based in Cambridge, UK. We create award-winning characters, illustrations and world-class artwork for our partners around the world. Designing by heart, our seasoned artists give life to stories by creating transcending characters. To deliver the best work, we work with top international talent and best emerging artists under one roof. Say hi and drop us a line. We're open.