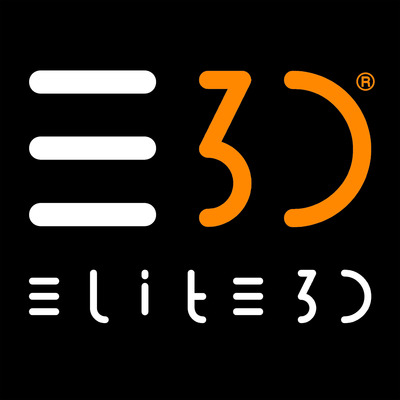 Experienced Lighting Artist
elite3d
Valencia, Spain
Job type: Permanent
Job Description
At elite3d we are currently looking for an experienced Lighting-Artist:
Key Responsibilities:
Lighting tasks on game environments in a proprietary Game-Engine.
Work closely with Leads and Art direction to achieve defined art goals.
Master proprietary lighting system, tools and systems.
Must be able to communicate effectively within the team, aswell as with the client.
Must be able to meet milestones and deadlines.
Troubleshooting lighting, art and tech issues, work to solve the issues with Leads, AD or engineers.
Benefits:
Flexible hours.
In-house Physiotherapist.
Relocation help.
Healthy breakfast every morning including fresh fruits.
Kitchens in the studio.
Substantial discount for Gym and private healthcare.
Spanish language courses for non-Spanish speakers.
Social events and "Master Classes".
After-work room with gaming consoles, football table, specialist literature…
Skills & Requirements
Successful candidates are able to demonstrate both a strong aesthetic sense for lighting, as well as understanding of how to effectively lead the player through real-time environments and gameplay scenarios. The lighting artist is expected to research and adapt to new techniques as they emerge and to propose lighting related improvements to general art pipeline and proprietary tools and engine technology. The ability to work both independently and in cooperation with Designers and Environment Artists to complete assignments and a demonstration of strong artistic interpretation skills is also required.
Required skills and experience:
Strong understanding of color theory and practical lighting concepts
Solid knowledge of working within an HDR pipeline and tasteful balancing of post process screen effects
Knowledge of a wide range of game lighting techniques (vertex baking, lightmaps, light probes, dynamic, etc)
Able to take initial direction and color keys and use interpretive judgment to light gameplay spaces to a high degree of polish and playability
Demonstrate an understanding of a range of illustrative lighting styles
Efficient organization and communication skills and ability to prioritize and execute ideas within a schedule
Excellent technical and artistic problem solving skills
To successfully apply for this position, you need to be able to:
Have a solid understanding of lighting pipelines and the processes involved from the conceptual phase to implementation and optimization.
Have experience with lighting in next generation AAA game/run-time engines.
Have an excellent eye for detail and focus on delivering the very best quality.
Have a high commitment to deadlines with ability to set realistic time estimates for own work.
Able to adapt to a multitude of artistic styles.
Be proactive and driven.
Be a team player and have good collaboration skills.
Have a strong knowledge of 3dsMax / Maya.
Additional Information
Relocation assistance is offered
How to Apply
Contract Details:
Full time in-house position at our Studio in Valencia.
Salary based on experience.
Interested artists should send their CV with portfolio to hr@elite3d.com with reference to  "Lighting Artist".
About the Company
Founded in 2005, elite3d is a proven 3D and 2D Artwork studio dedicated to developing and producing outstanding art for AAA and mobile/tablet videogames. As experienced development partners to the world's leading interactive entertainment companies, we are devoted to our craft and aim to deliver top-quality assets and trail-blazing art.