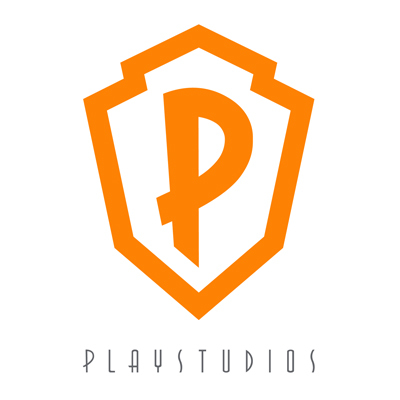 UI Graphic Artist - Full-Time Remote
PLAYSTUDIOS
Anywhere in the World, Philippines
Job type: Contract
Job Description
Playstudios Orion - a 100% distributed team. We have no offices, no commute, no international boundaries, everyone can work anywhere in the world. Our team is looking for a full-time UI Graphic Artist to help develop engaging UI Graphics for our games: 
Pop! Slots https://www.playstudios.com/pop-slots
MyVegas Mobile https://www.playstudios.com/mobile-slots
UI Graphic Artist  Responsibilities: 
Building rapid block out prototypes
Designing graphically stunning UI for our app
Designing marketing materials
Designing gaming theme UI and typography assets
Be a self-starter. As a resourceful and resilient self-starter, you'll thrive in a fast-paced environment where initiative and innovation are required.
Managing asset file size and performance issues, and optimizing assets for file size and performance considerations

Skills & Requirements
UI Graphic Artist Qualifications:
Ability to create polished, visually appealing, user-friendly, consistent and distinct user interface art assets (e.g., menus, buttons, icons, and animation, etc.)
A well-developed sense of color and UI composition
A substantial interest in form and typography
A portfolio showing your rendering abilities and style flexibility
Excellent verbal and written communication skills in English

Additional Information
Working remotely is an option
How to Apply
UI Graphic Artist Application:
Interested applicants, please send your application to daniel@playstudios.asia with the tag [UI Graphic Artist] and (your name)
The tag is important! Example: [UI Graphic Artist] Your Name
Please include your portfolio link(s) and short info about yourself and your experiences. No need for lengthy cover letters.
During the interview process, there will be a paid art test.
We highly appreciate your interest in the position, but due to the volume of submissions, we will reach out to those selected for the interview process. Thank you.

About the Company
WE ARE A MOBILE / SOCIAL GAMES STARTUP
We compete in the dynamic mobile / social games market worldwide with a suite of casino and gambling style games that follow the 'social' or 'freemium' model. Our games model is 'play for fun' only, and legal in all of the market jurisdictions that we operate in. Our owners and investors include strategic and established venture capital investors, as well as our team members and founders.
WHAT WE DO 
We make beautiful, engaging, highly polished games that feature real-world brands and also offer travel and leisure experiences as loyalty rewards to our best customers.
OUR CULTURE
Playstudios Orion division is 100% distributed, there are no physical offices, everyone is remotely scattered across the globe - we work from the comfort of our home! To us, happiness is the result of being able to embrace flexible hours, and working on tasks that are meaningful.  We don't think that a great job should require you to uproot your life and your family, or that a life event should force you out of a great job. We want to work with great people no matter where your life takes you.
We like talents who can form a P.A.C.T with us
Proactive: capable self-starter and goal-oriented personality

Assertive: able to place oneself into production and offering help to others without overhead supervision

Communicative: be transparent and always updating the team on your progress or any issues encountered. Do not be afraid to speak your mind, we appreciate you!

Trustworthy: Trust is earned by demonstrating competence in your craft and being able to deliver outstanding work on time while being proactive, assertive, and communicative.
Our roles are full-time positions and are not your stereotypical boring freelance job where you engage with one manager. You will experience a brand new work methodology as you work real time with dozens of talents across the globe.