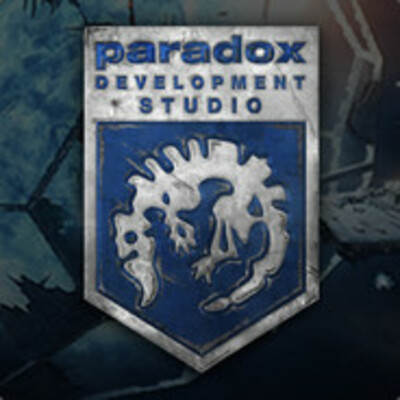 Job Description
Are you an inventive artist, skilled in a variety of techniques and a seasoned expert in developing inspiring concepts to a high standard?
Paradox is looking for a Senior Concept Artist to be a champion in the Concept Art Team. You will be entrusted with a large degree of freedom to define the art style, texture and richness of our titles across a wide variety of themes - from historically accurate period conflicts to fantastic space faring colonization
Responsibilities
Work with Art Directors to develop the look and feel of our games through thoroughly researched, richly detailed and extensively iterated concept art. 
Craft detailed in-game art, ranging from small interface icons to full-screen illustrations, and marketing material.
Develop style guides, creative briefs and art quality benchmarks for outsourcing and the team.
Review and feedback on work produced by external artists. 
Collaborate closely with the Art Producers to breakdown and delegate tasks.
Mentor less experienced artists and lead by example with organised workflows and efficient processes. 
Skills & Requirements
7+ years experience creating concept art to a high standard - from scratch - including environments, characters, props, clothing, hair, hard surface and vehicles.
Mastery of 2D art fundamentals: Anatomy, Composition, Lighting, Material Expression, Color Use, etc and highly skilled in Photoshop, ZBrush, Maya & Sketchup
Strong creative process to translate gameplay requirements into visual designs: information gathering, research, thumbnailing, detailing, and iterations.
Articulate in contextualizing decisions, communicating ideas and giving and receiving feedback in English
Vision and restraint to create concepts with tangible value over technical intricacy
Ability to create, adapt, and iterate, within a variety of artistic styles
It would of course be great if you had a passion for the strategy game genre and an understanding of world culture or history. Mentoring experience or additional skills like familiarity with Keyshot, Octane or 3D Coat would be a bonus but not essential.
Additional Information
Relocation assistance is offered
How to Apply
About the Company
Paradox Interactive is a leading global publisher of strategy games for PC. The world-renowned strategy catalog stretches back to 1999, and the company holds a particularly strong presence in the United States and Europe. The publisher's steadily-growing portfolio includes firmly established PC franchises such as the critically acclaimed Europa Universalis, Cities: Skylines, Crusader Kings, Magicka and the Hearts of Iron series created by Paradox Development Studio and a network of partner studios.