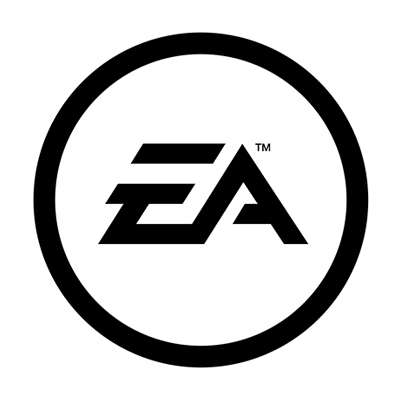 Senior Technical Artist - Rigging
EA
Vancouver, BC, Canada
Job type: Permanent
Job Description
We are a centralized rigging and blendshape department within EA Create, a worldwide studios content team. Our department supports games such as FIFA, Madden, NBA, NHL, UFC, Plants vs Zombies, Need for Speed, and more. We innovate through the creation of character and creature content that maximizes believable performance.
In partnership with game teams and EA Create we share a unified passion for industry leading visuals. We value people who are innovative, collaborative, technically focused and not afraid to take risks.
What the Sr. TA will do:
The Sr. TA will be working with the EA Create Rigging team and collaborating with the Rigging Technical Art Director. You'll be developing and supporting tools, workflows, and systems to achieve the highest quality content. Through mentorship and coaching you'll elevate the skill and expertise of the EA Create Rigging team.
Skills & Requirements
Principal Duties and Responsibilities:
Design and develop global rigging workflows and systems with the goal of convergence and efficiency
Take part in project phases of production
Collaborate on the EA Create Rigging domain roadmap, goals, and their success
Participate in and elevate the EA Create artist community
Coordinate with EA Create content creators to deliver highest possible content to our game team partners
Partner with EA Create Technical Art Directors on alignment strategies and implementation
Collaborate on solutions with other disciplines (Animation, Engineering and Art)
Evolve EA Create Rigging with changing industry technology and trends
Mentor EA Create Rigging team members of all levels
Participate in development of training programs for EA Create Rigging team
Steer EA Create Rigging best practices (code conventions, versioning, node naming, directory structure)
Participates in code and art reviews
Communicate risks and concerns with EA Create Rigging leadership
Solve problems in production and development
Aim to improve cross studio communication and team culture.
Write and maintain documentation, where applicable
Who you are:
At least 10+ years of rigging experience in games and/or film
Expertise in creating and maintaining common tools and workflows for rigging and animation
Expert knowledge in Maya
Working knowledge in Motion Builder is a plus
Expert knowledge of Python. PyQt framework is a plus
Working knowledge of C# is a plus
Working knowledge of Maya API is a plus
Understanding of physical motion, weight, balance and form
Knowledge of human and creature anatomy
Experience with motion capture and motion retargeting
Ability to communicate technical concepts clearly to any type of audience
Excellent problem-solving skills. Must be able to identify issues and proactively implement solutions
Ability to prioritize deadlines and maintain consistent productivity in a fast-paced environment
Open to taking direction and capable of embracing change
Have a proactive and self-directed work ethic
Computer graphics/animation/science degree or equivalent experience a plus
Games development experience preferred
Experience with editor-based game development environments (Unreal, Unity)
How to Apply
What's in it for you? Glad you asked!
We love to brag about our great perks like comprehensive health and benefit packages, tuition reimbursement, RRSP company match and, of course, many other perks! And since we realize it takes world-class people to make world-class games, we offer competitive compensation packages and a culture that thrives off creativity and individuality. At EA, we live the "work hard/play hard" credo every day. 
More about our location: http://careers.ea.com/our-locations/burnaby-eac
Please apply here: http://gr.8job.co/zZlNwLf2
About the Company
THE BEST GAMES. THE BEST TALENT.
Our creative work environment rewards new and different ideas. It's an environment that attracts brilliant talent from around the globe. No matter which of our studio locations you join, you'll feel the energy and support of EA's global brand, while thriving on our world-class campuses. At EA, the excitement you feel throughout each workday is made possible by a culture that inspires you to do the best work of your career.