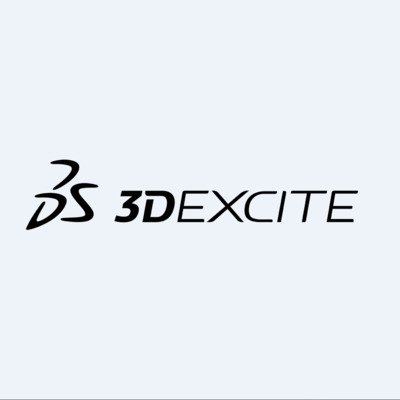 Job Description
This position requires fluency in written and spoken German, so the rest of the listing is in this language.
Gestalte Deine Zukunft
In dieser Rolle bist Du Teil unseres Experience Creation Bereichs, der Daten in faszinierende Produkterlebnisse verwandelt. Unser Hamburger Team ist hierbei hauptsächlich auf die Bereiche Engineering, Marketing und Industriedesign eines der größten Flugzeughersteller der Welt fokussiert und begeistert unseren Kunden unter anderem mit maßgeschneiderten Lösungen.
Mit Deiner Leidenschaft für die technischen Aspekte von 3D, VR und AR, arbeitest Du eng mit unseren Produktionsteams zusammen und unterstützt mit Deinem technischen Know-How und Deiner Lösungsorientierung. Hierbei bist Du offen für neue Technologien und entwickelst Deine Fähigkeiten selbstständig und mit Hilfe Deines Teams weiter.
Das ist Deine Aufgabe
Entwickle maßgeschneiderte Visualisierungsapplikationen im 3D, AR und VR Kontext für die Luftfahrtindustrie
Bringe Deine technische Expertise ein und berate innerhalb aller Entwicklungsthemen
Sei die Ansprechperson für das Produktionsteam bei technischen Schwierigkeiten und Fragen
Entwickle Tools für schlankere und effizientere Workflowprozesse für unsere Produktion
Unterstütze mit spezifischen Plug-Ins und Skripten für unter anderem Unity, 3DS Max, DeltaGen
Unterstütze andere Entwickler mit Deinen Fähigkeiten in Unity in GUI Design, Scene Building und Shader Writing
Halte Dich auf dem Laufenden zu neuen Anwendungsfällen und Business Cases für VR Lösungen und Applikationen in der Luftfahrtindustrie
Diese Herausforderungen liegen vor Dir
Lerne die Luftfahrtindustrie, die technischen Bezeichnungen und die dazugehörigen digitalen Anforderungen kennen
Bleib im Austausch mit unseren technischen Kollegen in München und weltweit, um Dein Verständnis für Dassault Systemes' 3DExperience Plattform aufzubauen und ständig zu vertiefen
Bilde Dich eigenständig weiter, um Deine technischen Fähigkeiten ständig auszubauen und die täglichen Herausforderungen bestmöglich zu lösen
Skills & Requirements
Das bringst Du mit
Erste Erfahrung als Technical Artist in der CGI, Gaming oder ähnlichen Branche
Erfahrung in der Entwicklung mit 3DSMax/V-Ray (Maxscript, C#, Python) und Unity (C#, HLSL/GLSL/Shaderlab)
Erfahrungen mit folgenden Themen sind hilfreich: Visual Studio, DeltaGen, Adobe Creative Suite Produkten oder Node basierten Compositing Software (Nuke, Fusion)
Kenntnisse im Umgang mit gängiger VR Hardware ist ein Plus
Interesse an neuen Software und Tools und den Antrieb proaktiv Deine eigene Entwicklung voranzutreiben
Selbstständige, lösungsorientierte Arbeitsweise mit einer ausgeprägten Teamfähigkeit
Sehr gute Deutsch und Englischkenntnisse
How to Apply
Klingt interessant? Dann sende uns Deine Bewerbungsunterlagen hier zu.
About the Company
3DEXCITE is the leading, one-stop-provider of high-end software, consulting and creative services in professional 3D visualization. The company opens up creative freedom to deliver emotional assets for digital, interactive marketing and sales experiences. From consulting, through workflow, to final visualization assets, 3DEXCITE transforms engineering data into powerful visual experiences, which we call engineered excitement, and acts as strategic partner to its customer base in the automotive, aerospace and consumer goods industries. In 2014, the company was acquired by Dassault Systèmes, the 3DEXPERIENCE Company and world leader in 3D design software, 3D Digital Mock Up and Product Lifecycle Management (PLM) solutions. We currently employ 750 staff at 15 offices worldwide.
Have a look at some of our products in our showreel.