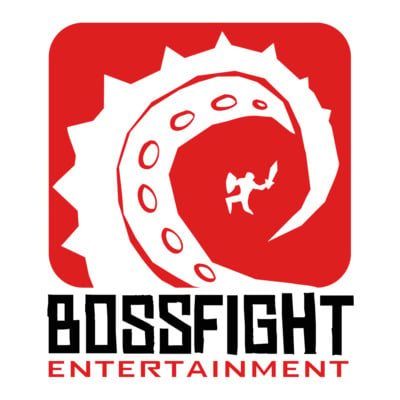 Job Description
Concept Artist
Boss Fight Entertainment seeks a Concept Artist to join our industry leading team. Candidates need a strong demonstrated background in illustration. Sr. Concept Artist will work with the Art Director(s) to concept highly creative and visually compelling characters, environments and marketing support.  Experience in Motion Graphics, Flash/UI Game implementation, and general 3D knowledge are also welcome. Passion for games is a must.
Responsibilities:
Illustrate a wide range of highly creative character and environment concepts for in-game use
Assemble reference materials to support the concept designs
Assist Art Director in maintaining visual style for characters and environments
Produce art ranging from rough thumbnails to clean line work to print quality images in multiple styles
Collaborate with other departments to concept strong in-game assets
Skills & Requirements
Required Skills: 
Solid background in traditional arts, sketching and/or illustration
Environment concept capabilities as well as character designs
Strong illustration skills with an ability to work in multiple styles
Proficient in Adobe Suite
Enjoys working in a highly collaborative, quickly evolving team environment
Able to manage multiple tasks and be self-directed
Positive attitude and ability to receive and provide objective and constructive feedback
Work within or establish different types of style, including styles set by other artists or art directors
Have expertise in illustrating characters, props, vehicles, and environmental pieces in different settings
Provide initial ideas rapidly with rough illustrations and thumbnails, quickly moving through the ideation process
Strong grasp of color theory, line, light and shadow and how these influence mood and focal points
Excellent verbal, written, and visual communication skills
Ability to balance technical function, aesthetics, and creativity
Ability to develop within game design constraints and turn those restraints into exciting visuals that improve the experience
Strong understanding of content creation from start to finish. Creating concept images, spec sheets and call outs for content artists, level artists, and animators to build from
Ability to create clean orthographic drawings to be used a modeling guide for in-game asset creation when needed
Takes initiative to solve problems
Genuinely enjoys working with others
Ability to hit tight schedules as required
Pluses
Experience creating UI/UX animation and FX
Proficiency in AfterEffects or toolsets that reinforce pre-vis
2 years or more of game development experience with one or more shipped titles
3D modeling and/or animation skills
Experience as a vector artist in graphic design or user interface design
Dedicated gamer
Passion for myth/fantasy
Intimate familiarity with RTS or Strategy style games
Shipped a game as an art department manager or art lead
Experience working with outsource vendors
Experience working with outsource vendors
Unity experience
How to Apply
Apply Via our website 
http://bossfightentertainment.com/careers/
Portfolio Requirements:
Resume
Cover letter that includes:  why are you interested in working for us, and what games are you currently playing?
Character and Environment designs demonstrating an ability to infuse personality and emotion into designs
Demonstrate a variety of character types
Clean isometric drawings to be used as modeling guides for creation of production assets
Completed polished illustrations demonstrating an ability to render subject matter in an environment
About the Company
Boss Fight Entertainment is an independent game development studio based in McKinney, Texas. Founded in 2013, Boss Fight's veteran team has produced some of the industry's best-selling and most critically acclaimed games for mobile, social, PC, and consoles. These titles include the Age of Empires, Rise of Nations, and Halo Wars franchises, as well as the free-to-play mega-hits CastleVille and FrontierVille. Most recently, Boss Fight's team developed the hit mobile game Dungeon Boss. Boss Fight's continuing mission is to bring simple, beautiful and fun game experiences to our players wherever they want to play.