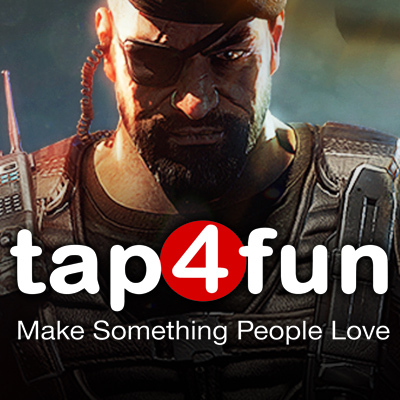 Art Director (Concept/Creative)
Job Description
Tap4fun Thailand is looking for an Art Director to lead a Creative Art team on entirely new IP projects. Reporting to the Game Producer and Studio Manager, and with extensive experience in creating a diverse range of characters and environments, the Art Director should also be well-versed in visual development and game art production methodology. You will develop and drive the artistic vision for these projects and take responsibility for building and managing an exceptional Art team, as well as being a key member of the project leadership group. We are looking for someone extremely Creative who have a visual development background and very hands-on. Your experience within the games industry will have seen you work on multiple games in the course of your career. As Art Director you'll take responsibility for Art production pipeline and will set quality standards.
The Art Director will be the Leader of our art team, defining the visual and aesthetic direction of our new IPs and will work on multiple Games universes (mostly creation and pre-production), including a wide range of Art styles. Experience in mobile games is an advantage but not essential, the candidate will be self-motivated, creative and ambitious.
Skills & Requirements
Primary responsibilities
Champion of the overall aesthetics across multiple game projects.
Create or drive amazing concept arts for new game IPs (Characters, Vehicles, Environments..)
Collaborate with design, production, and engineering to deliver AAA visuals. 
Participate in research and development / pre-production of new IPs.
Inspire Game Designers with ideas to enhance the user experience
Help to recruit and manage the best Artists in the industry.
Drive innovation , establish art staff best practices and methods.

Desired Qualifications
4+ years' experience as Art Director / concept artist / visual development for games companies
Strong understanding of the human form / anatomy, background storytelling, lighting, composition, perspective, and color theory.
Excellent drawing skills (traditional or digital)
Highly proactive, organized, self-driven, customer focused and a great team player
Highly Creative mindset, able to build new universes Art Vision
Motivate and inspire the art team ensuring they keep the artistic style and mood consistent with defined visual style.
Creative approach, adaptability and emotional intelligence to inspire the company and our audience.
Understanding of Functional design (your concepts can be animated in 3D and "still work")
Experience using 3D applications is a big plus
Detail oriented in creating and manipulating texture maps
Portfolio of highly detailed 3D art with a focus on character models.
Oral and written communication English skills as well as good instructional skills.
Excellent self-organisation and self-motivation abilities.
Passion and enthusiasm for games.
Able to receive and give constructive criticism/feedbacks
Willingness to mentor and share skills and experience with other team-members
Comfortable to work in International/English speaking environment
Additional Information
Relocation assistance is offered
How to Apply
About the Company
Tap4Fun is a global video-games company headquartered in Chengdu, China, with studios in Paris, Beijing and expanding to multiple locations across the globe. The core business of the company focuses on developing, operating and investing mobile online games such as successful hits like Brutal Age, Invasion, Sea Game, Kiss of War, Galaxy Legend, Spartan Wars...
Tap4Fun is currently developing a new game studio in Bangkok, Thailand.
Check out www.tap4fun.com for more info.