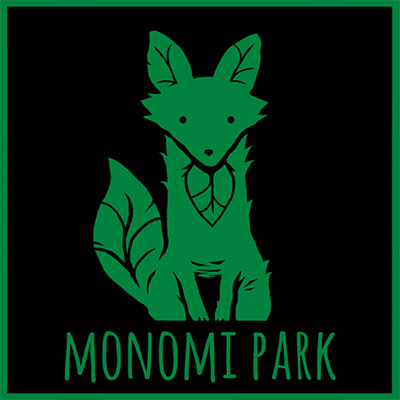 Art Director
Job Description
Monomi Park is seeking a talented Art Director to join development of our hit game, Slime Rancher, as well as an unannounced project. 
The Art Director is a core role of the studio and is responsible for connecting development with the creative vision of the studio. As Art Director, you will lead creative projects and evangelize the company's art vision across all teams. You will help to define the look of environments and characters across projects and will act as a mentor and leader to the studio's art and design staff. 
This is a full-time position on-site in our San Mateo, California office. 
As the Art Director, you will do the following: 
Create concept art and other assets that establish a project's overall aesthetic.
Lead the ideation, art direction and design of projects from end to end.
Help with strategic planning and resource management for the company's art and design teams.
Work directly with artists and designers to clarify and promote the vision and creative direction of the studio.
Mentor and guide art and design staff on day-to-day projects as well as long-term career development and goals.
Represent the art and design team's ideas to internal and external stakeholders. 
Skills & Requirements
7+ years of hands-on art experience with at least 2 years in a lead role on a game development team.
Strong design understanding and ability to develop a unique and cohesive style in a team environment.
Strong artistic voice that is demonstrated in portfolio.
Experience with Maya, Photoshop or similar packages.
A deep understanding of asset and art needs at every stage of the development cycle.
Ability to juggle multiple responsibilities and collaborate in a small team environment.
Excellent written and verbal communication skills.
Strong communication and leadership skills. 
Bonus qualities that will give you an edge: 
Experience designing for multiple mediums including web, print and video.
Experience working with shaders. 
Strong UI and graphic design sense is a plus. 
Additional Information
Relocation assistance is offered
How to Apply
To Apply: Send an email to jobs@monomipark.com with the subject line 'Art Director Applicant / Artstation: YOUR NAME' and include a url to your portfolio in the body of the email. Web portfolios and resumes are preferred. If attaching a resume, please format as a pdf. Do not attach portfolios. And just to make sure you're paying attention, please include what game you're currently playing in your cover letter. We'll be in touch if we feel your experience is a match for this position.
About the Company
Monomi Park is an independent game development studio located in San Mateo, CA. We are currently developing our first game, Slime Rancher. Slime Rancher has been a critical and commercial success, among Steam's best sellers for 2016 and 2017.
Monomi Park has a laid-back atmosphere, fantastic health insurance for all employees, does not crunch, and values the voice of every member of our team.