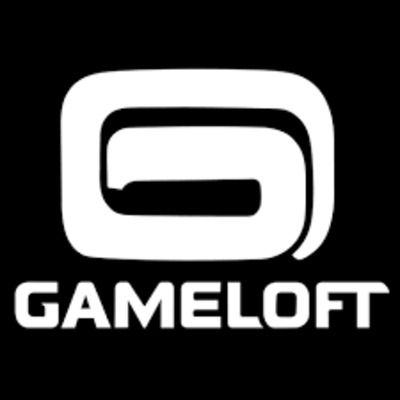 Job Description
Reporting to the art director, the Lead 3D Animator works closely with the character, design and VFX teams in order to maintain the global vision for the game. They are primarily in charge of producing gameplay animations, cutscenes and/or cinematics that support the vision for the game's narrative and gameplay. They produce these elements while ensuring that animation instructions, constraints related to gameplay mechanics / staging, and established production deadlines are all adhered to.
Main Tasks and Responsibilities:
Ensuring the project's artistic vision is followed by leading the animation team and by collaborating with the animation director, art director, technical lead, character team, FX team and the design team, in order to maintain the global vision for the game and overcome production constraints
Working with the team's technical leads to contend with constraints related to production
Taking part in ensuring that artistic and technical guidelines are respected
Helping the technical animator in the creation of tools/scripts, custom rigs and the skinning of creatures/characters/vehicles for which the team is responsible
Ensuring that animations produced undergo review while making certain that they are technically and aesthetically compliant
Coordinating and taking part in the design of early 2D or 3D elements during pre-production: storyboard/animatic/previs, gameplay prototyping, fake footage, blocking, etc.
Coordinating the production of the various animation sets for characters, creatures and vehicles according to design/gameplay needs, while adhering to the established visual identity and animation direction (navigation set, combat/combos/skills, etc.)
Leading the production of cutscenes that support the game's narrative and progression
Taking part in sensitive/critical production tasks
Ensuring that there is constant communication between the various departments
Maintaining a superior level of quality
Setting a precise, realistic direction by describing goals in a straightforward manner
Setting priorities for their team and communicating them to the members of that team
Establishing team and individual goals, and communicating them to the members of their team
Evaluating each team member's individual performance and the attainment of their respective goals and determining their training needs
Organizing, planning and coordinating tasks in order to increase the team's efficiency and to ensure that all tasks are completed on time
Using discernment to analyze problematic situations and suggesting solutions or approaches, as well as making well-founded, informed decisions
Sharing progress regarding projects, tasks and decisions
Demonstrating a positive attitude and commitment towards company goals
Managing a team while factoring in time and available resources
Reviewing work with regard to deadlines and quality of the deliverables
Assigning the right resources to the right tasks
Performing fair, objective, and fact-based evaluations of their team members
Reaching the goals set for their team
Taking on a mentoring role for their team members
Skills & Requirements
Required Skills and Attributes:
Strong organizational skills
Good communication and leadership skills
Pushes to reach ever-higher artistic quality
Demonstrates consistent, professional behaviour at all times
Reacts well to stressful situations
Has a positive impact on the team and studio
Mastery of the 12 fundamental principles of animation (squash and stretch, anticipation, staging, straight ahead action and pose to pose, follow through and overlapping action, ease in and ease out, arc, secondary action, timing, exaggeration, solid drawing, appeal)
Solid educational background: anatomy; understanding of physics-related constraints both mechanical and organic; basic rules of composition
Complete command of camera-animation and staging principles
Creative, attentive to details, and able to clearly analyze narrative content
Broad knowledge of the visual arts (animated films, games, character design, industrial/automobile design, comics, photography, etc.)
Versatile and able to adapt to various visual styles/worlds
Mastery of a variety of 3D animation production software packages (3ds Max [character studio, CAT], Maya, MotionBuilder, Spine, etc.)
Basic knowledge of fundamental production constraints and technical or legal limitations
Able to simplify complex or technical ideas
Good analytical skills and judgement related to problem solving
Additional Information
Relocation assistance is offered
How to Apply
*Important*
In order to consider your application, we require your portfolio or samples of your work (demos, animations, images, websites, etc.). Please provide the address of your website or portfolio if you have one.
You can apply directly by clicking HERE.
About the Company
The leading creator and publisher of mobile games, Gameloft® has established itself as one of the top innovators in its field since 2000. Gameloft creates games for all digital platforms, two of which are featured in App Annie's list of the "Top 10 Most-Downloaded Games Worldwide". Gameloft operates its own established franchises such as Asphalt®, Order & Chaos, Modern Combat and Dungeon Hunter, and also partners with major rights holders including Universal, Illumination Entertainment, Disney®, Marvel®, Hasbro®, Fox Digital Entertainment, Mattel® and Ferrari®. Gameloft distributes its games in more than 100 countries and employs 4,600 people worldwide. With a monthly audience of 114 million unique players in Gameloft games, Gameloft Advertising Solutions offers brands and agencies a unique level of visibility. Gameloft is a Vivendi Group company. 
All trademarks referenced above are owned by their respective trademark owners.