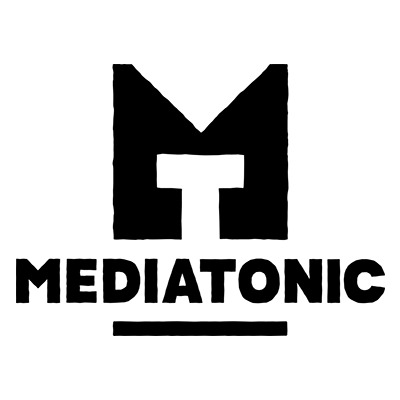 3D Marketing Artist
Mediatonic
London, Leamington Spa or Madrid, United Kingdom
Job type: Permanent
Job Description
Tonic Games Group brings together a family of world-class developers and publishers who believe that games are for everyone. More than 300 people strong; we bring together Mediatonic, Fortitude Games and The Irregular Corporation to create original IP and to invest in independent game developers globally. We continue to build on our ambitions and projects, as such we are looking to hire an Environment Artist to join Mediatonic.
Mediatonic is one of the UK's largest independent games developers which delights in connecting people through original, mass-multiplayer game experiences and breaking the mold with weird and wonderful games across every platform.
Responsibilities
Mediatonic is looking for a 3D Marketing Artist to join the art and development  teams and collaborate creatively and artistically with the marketing department.
Mediatonic is looking for a 3D Marketing Artist with experience in producing high-end 3D renders for use in print, social media and more generally online. This role will bridge the Game Development Teams and the Marketing Department, offering a great deal of opportunity to collaborate across the studio, as well as with external publishing partners. A typical task briefed to a 3D Marketing Artist might be to create a compelling piece of key art using existing game environments and characters. Each task might be tackled differently depending on the brief, but may involve the use of tools within the Unity Engine to set-up and capture scenes, or might instead mean pulling assets into a high-end 3D package, such as Maya, setting up lighting and cameras, posing character rigs, creating renderable materials and rendering, perhaps in an external renderer such as Arnold or Marmoset. The 3D Marketing Artist would ideally have the skills to apply final touch-ups in post and prep the image for print or use online.
Details:

You will be able to create high-end renders for marketing assets.
These assets will go towards the store page assets as well as social and other marketing channels.
You are able to compose images of characters, environmental elements and gameplay footage to create stunning visual work.
You will be required to create, and quality assure that assets adhere to technical briefs. 
We need someone who is able to work quickly and efficiently, and has excellent time management skills.
Skills & Requirements
Requirements
A first class portfolio demonstrating high-end renders of 3D assets.
Expertise with Adobe Creative Suite, especially Photoshop, ideally also Illustrator.
Experience using game engines, ideally Unity.
Expert knowledge of high-end 3D software - ideally Maya - to include the ability to pose, light and render scenes.
Knowledge of render pipelines, including the use of stand-alone rendering tools such as Marmoset or Arnold.
Demonstrable skills in the setup of exquisite, renderable materials.
Extensive understanding of lighting techniques.
Excellent social and communication skills and able to work independently and as part of a team. 
Additional Information
Working remotely is an option
Relocation assistance is offered
How to Apply
https://apply.workable.com/mediatonic/j/CD5EFC98D5/
How to apply & really impress us
As a people-first company, our biggest priority is to hire the right person. A cover letter that tells us a bit about you and what you're passionate about really helps to get our attention and distinguish your application from the crowd. Successful applications will usually have a phone chat before being invited to a full interview. If you are applying for a creative role, remember a portfolio is essential. For all applications we suggest you read the job description carefully and let us know why you believe you're the right person to take on this job. We look forward to hearing from you.
We receive heap loads of applications, and while we do our best to respond, we can't always guarantee this.
About the Company
Games that bring people together
Mediatonic Games is the creator of world blockbuster FallGuys: Ultimate Knockout! 
Everyone deserves a game that feels like it was made for them. Mediatonic's four studios create franchises with networking and social play at their core, on their constant quest to connect players in new ways.
Mediatonic games are inclusive and approachable with a reputation for the surprising, weird, and wonderful.
Mediatonic is one of the largest independent studios in the UK, with multiple locations in London, Leamington Spa, as well as Madrid. Whether making top-grossing mobile apps, barn-stormingly original multiplayer games, or deliciously crafted narrative adventures, every title we design shares our ambition to entertain millions of people around the world, in games that run for years.
Past and present titles include Amateur Surgeon, Heavenstrike Rivals, Foul Play, Fable Fortune, Hatoful Boyfriend, Murder by Numbers, Gears POP! and global phenomenon Fall Guys: Ultimate Knockout!