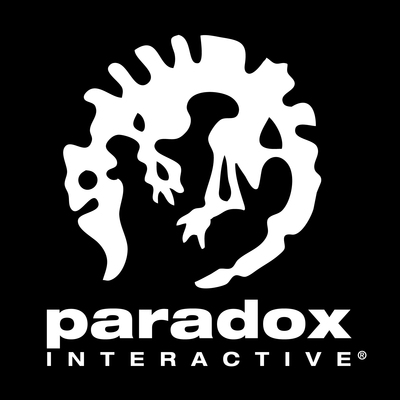 Job Description
Looking for a place where your contribution has a huge impact on the games you are working on? Do you love creating visually stunning games? Look no further! We are on the search for a technical artist to complete our experienced mobile team in Malmö.
The Paradox Malmö studio was started a year ago with the goal of bringing Paradox games to mobile. This is still our mission, and we are really excited about what we have been cooking up. This is where you come in! The team is currently 7 people strong, but could really use more tech-art know-how, visual effects, and custom shaders. The technical artist we are looking for will play an integral part in defining the visuals and adding flair to our current game as well as defining how our next game will look. In other words, Small team, big impact!
 Responsibilities:
Working together with artists, game designers, and programmers to create and implement visually stunning effects and particles as well as owning the VFX pipeline.
Working together with artists and game designers to create and implement shaders.
Creating and texturing simple 3d assets as well as making  adjustments to existing ones.
Troubleshooting asset-related technical issues (Maya, Photoshop, etc.)
Work with the team to set priorities, deadlines, and targets; conduct retrospectives, and flag issues.
Assist in developing art tool specifications and standards to improve artist workflows.
Communication; working across disciplines to share knowledge via documentation and training.
Skills & Requirements
Required Qualifications:
Professional experience from games or software projects
Self-motivated problem solver of creative issues within technical constraints
Working knowledge of Maya, Photoshop, Houdini and Substance Designer
Up to date knowledge of current art techniques and development processes such as PBR
Fluent in English; both written and spoken
Portfolio that demonstrates your skills as technical artist
A Bonus:
Experience working with mobile games
Experience with working in Unity
Knowledge of C# and MEL
On a personal level you are curious about new technology and not afraid to learn new things. You have an entrepreneurial mindset and are used to taking responsibility for time and delivery as well as striving for improvements not only in your own field, but for the whole product/team. You gain energy from learning, challenging yourself, improving the player experience and succeeding together as a team. You are comfortable giving/receiving constructive feedback as well as taking initiative and asking for assistance from your peers. You can express your ideas in writing convincingly and thrive in a fun, agile, creative, and team oriented environment.
We also know you are passionate about video games and want to contribute to delivering meaningful experiences to players.
Practical information
Scope: Full time and permanent
Reports to: Senior Producer
Location: This position is based in Malmö.
If you think that this description matches your background, we highly encourage you to apply as soon as possible as we will interview candidates continuously for this position. In your application, please show us why your previous experiences and skills would work for this role and why you are interested in working at Paradox.
Since we strive for a diverse workplace, we highly encourage anyone, no matter who you are, to apply for this job if you think that you'd be able to come into this position and rock our worlds.
Additional Information
Relocation assistance is offered
How to Apply
About the Company
Paradox Interactive is a leading global publisher of PC-based strategy games. World-renowned for its strategy catalog, the company holds a particularly strong presence in the United States and Europe. We have offices in Stockholm and Umeå, Sweden. We work with renowned distributors world wide and are present on all major digital download portals. We share a passion for gaming and gamers and our goal is to provide deep and challenging games with hours of gameplay to our growing 2 000 000 + member community.