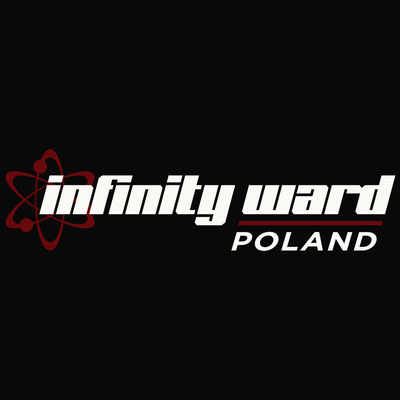 Job Description
Infinity Ward's Poland office is seeking a Senior Material Artist responsible for the creation of materials and related textures to create a variety of textural looks and styles as defined by the production's Art Direction. 
The Material Artist is responsible for collaborating with the Art, Technical Art, and the Engineering teams to help drive new shader requests, rollout and document new shader features to the team, and identify issues. 
In addition, Material Artists may be responsible acquiring, color correcting, and organizing new texture assets as needed.
You possess in-depth knowledge of state of the art shader techniques (software rendering as well as real-time rendering) and you're able to discuss those on a technical level.
You are able to paint textures both from scratch and by utilizing photography and pre-existing textures.
You are able to implement multiple types of surfaces from simple to difficult.
You're eager and able to push the envelope and drive shading technology forward.
You have proven experience with authoring materials and textures in multiple commercial engines.
You possess excellent Photoshop skills.
You have experience using SLR cameras for texture capture.
You're adept at understanding and solving artistic as well as technical problems.
You have a good understanding of memory and performance constraints, and know how to optimize materials while maintaining high quality.
You have an excellent grasp of modeling, animation, UV mapping, texturing and rendering.
You're articulate, have strong written and verbal communication skills and a good command of the English language.
You enjoy working in agile, multi-disciplinary teams.
Skills & Requirements
You have at least 5-10 years of prior professional experience within the gaming industry.
Shipped at least 3 AAA games in a similar role.
No knowledge of shading languages required.
Additional Information
Relocation assistance is offered
How to Apply
About the Company
Founded in 2002, Infinity Ward is the original studio behind the Call of Duty franchise.
The titles developed by Infinity Ward have won over 200 "Game of the Year" awards and 100 "Editor's Choice" awards, among many other industry accolades.
In 2007, the studio released Call of Duty 4: Modern Warfare, a revolutionary title that set the bar for the modern first-person shooter.
Call of Duty: Modern Warfare 3 and Call of Duty: Ghosts, broke records with the fastest revenue generating launches of any entertainment product.
In 2014, Infinity Ward merged with Neversoft, bringing together two talented and accomplished groups under one roof, with the goal of creating the best games possible.
Infinity Ward is located in Woodland Hills, California, just outside of Los Angeles and now has an office in Krakow, Poland.
Infinity Ward is proud to have one of the most passionate and accomplished development teams in the industry.
We love to have as much fun as the games we create, and it shows in our relaxed, yet diligent workplace environment.