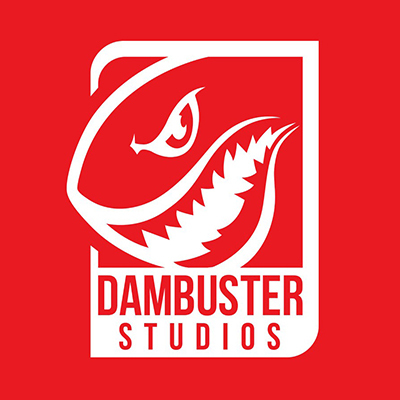 Job Description
The City of Angels is now the city of the undead.
And so we need your help in creating the sun soaked backdrop to a full scale zombie apocalypse set across the iconic Californian city for the next instalment of the world renowned Dead Island franchise.
Do you have experience designing and programming effects, solving technical issues and working with leading edge rendering technology? If so, then we have your next challenge waiting…
Who Should Apply?
No two Dambusters are created the same, and so we have a tight-knit crew from all backgrounds and walks of life working as a part of our in-house art department.
We value Inclusivity and Diversity within the workplace and so we recently took the pledge towards Raising the Game.
If you feel that you have the skills, knowledge and experience required to join them, then we definitely want to hear from you, but here are some of the things that we always like to see.
What You Will Be Doing
Life as a Dambuster is wonderfully varied, but here are some of the daily responsibilities for this role:
Creating state-of-the-art real-time visual effects in collaboration with the Technical Art Director and the Core Tech Team.
Creating outstanding lighting for environments and cut scenes under the guidance of the Art Director and Technical Art Director.
Working with the Technical Art and Core Tech Teams to develop new technology, improve workflows, and resolve technical issues as required.
Working with the Technical Art Team to manage and organise the art data.
Assisting the Art Team with technical issues and helping to define and enforce best practice.
Skills & Requirements
What You Need to Help Us Bring the Dead to Life
Here are the fundamental skills and expertise required to be a successful Technical Artist at Dambuster Studios:
A good knowledge of art, lighting and material pipelines in a modern game engine.
Understanding of physically based rendering principles.
Strong understanding of Photoshop and either Maya or 3ds Max.
A thorough and methodical approach to solving problems.
Excellent communication skills and the ability to work well in a team.
An openness to critique and guidance from the Technical Art Director and other members of the team.
An eagerness to learn, develop and improve; and help other team members to do the same.
Curious nature, self-motivated and able to identify and diagnose visual problems independently.
A strong interest in playing video games.
Adaptability and versatility.
Not Essential, but Great to Have:
Experience with one or more of the following:

Houdini
Substance Designer/Painter
Python or other scripting languages
Unreal Engine 4

Experience within performance optimisation and memory management.
Previous experience working within a AAA game development team.
What We Will Look For in Your Portfolio
Don't worry if your portfolio isn't full of apocalyptic scenery, show us at least two of these things and you'll be stiff competition (pun intended):
Effects work within a modern game engine (can be particle or material/mesh based).
Lighting work within a modern game engine.
Pre-rendered effects work (can be particle or material/mesh based).
Pre-rendered lighting work.
Scripting/automation of tasks.
Additional Information
Relocation assistance is offered
How to Apply
About the Company
Deep Silver Dambuster Studios is based in Nottingham (United Kingdom) and is a AAA game developer with a successful heritage going back over 20 years. 
In our original incarnation as Free Radical Design, we developed the TimeSplitters series, Second Sight and Haze. As Crytek UK, we worked on the Crysis series, Warface and Ryse: Son of Rome. In 2014, we were acquired by world renowned publisher Deep Silver and became Deep Silver Dambuster Studios. In 2016 we released our last major project, Homefront: The Revolution.
Through all of our different identities, we have continuously delivered immersive experiences for players with a focus on high quality FPS gameplay, exceptional art and narrative driven experiences. We are now developing the next instalment of the iconic zombie horror action franchise Dead Island.