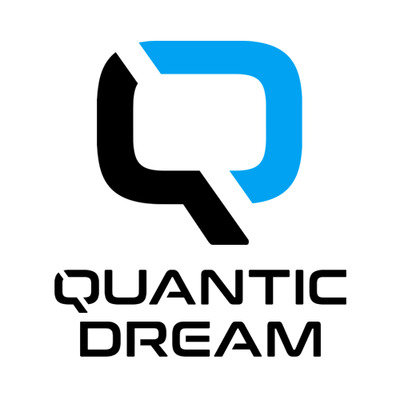 Job Description
This position requires fluency in spoken and written French, so the rest of the listing is in French.
Nous recherchons un(e) Designer Interface Utilisateur 2D/3D en charge du design, du prototypage, de la production et de l'intégration technique des interfaces in-games, menus, pour nos prochains titres.
En collaboration avec la direction artistique, les équipes game design et équipes de développement, vos missions seront les suivantes :
 Assimiler, prototyper, produire et faire évoluer les concepts et interfaces liés aux projets en cours ;
 Créer et développer les interfaces ergonomiques dans le cadre de nos projets multi plateforme ;
 Assurer l'implémentation technique desdites interfaces 2D/3D In-game, menus et/ou éléments cross média.
Nous vous offrons la possibilité de rejoindre des équipes de passionnés et de travailler dans un environnement créatif et innovant. 
Skills & Requirements
 Capacité à proposer des designs, prototypes originaux et novateurs ;
 Expérience dans le design d'Interface et connaissance des contraintes techniques liées aux jeux temps réel sur multi plateforme (console, mobile) ;
 Vous avez une solide expérience avec les outils Adobe Creative Suite, compétence en typographie, interaction/ergonomie ;
 Expertise en Motion Design via After Effect est un prérequis ;
 Expertise en iconographie, déclinaison de charte graphique, mise en page et layout ;
 Avoir un réel souci du détail et la capacité à faire évoluer les concepts au-delà des premières implémentations ;
 Très bon sens de la communication, capacité à présenter les concepts à un auditoire et aptitude à définir un cahier des charges techniques précis ;
 Capacité à cultiver, maintenir une collaboration ainsi qu'une excellente communication inter-équipe ;
 Expérience avec des outils 3D standards est un plus ;
 La maîtrise de Scaleform, Flash Action Script 3 est un plus.
PRÉREQUIS :
 Un minimum de 3 ans d'expérience en tant que UX/UI Designer ;
 Expertise en Motion Design, After Effect et Adobe Creative Suite ;
 Une expérience équivalente sur des jeux multi plateforme publiés.
Portfolio à jour et démontrant vos compétences et réalisations. 
Additional Information
Relocation assistance is offered
How to Apply
Portfolio à jour et démontrant vos compétences et réalisations. 
On our website : http://www.quanticdream.com/fr/#!/fr/jobs
We thank you very much in advance for your interest in our company and in our projects by sending us your application.
About the Company
QUANTIC DREAM was founded in 1997 by David Cage. Today co-managed by David Cage and Guillaume de Fondaumière, our studio has gained over the years international recognition for its contribution to interactive narration and its fresh thinking on emotion in games.
We are also considered to be one of the leading motion capture studios, especially for the creation of real-time 3D Virtual Actors performing with stunning realism.
Over the last twenty one years we have developed proprietary engines and technologies, including some very advanced tools and a unique approach to the production pipeline.
As a game development studio, we collaborated in the past with major publishers including Eidos, Vivendi Universal Games, Microsoft Games Studios, Atari and Sony Computer Entertainment. We created the games OMIKRON THE NOMAD SOUL featuring recording artist David Bowie and FAHRENHEIT INDIGO PROPHECY.
Since 2006, we have developed the three award-winning and multimillion selling Playstation titles HEAVY RAIN (PS3/PS4), BEYOND: TWO SOULS (PS3/PS4) and DETROIT: BECOME HUMAN (PS4).
Detroit: Become Human, which released on May 25th 2018 on PLAYSTATION 4, is Quantic Dream's fastest selling title to date, having sold in excess of 1 million units in its first two weeks on shelves. Heavy Rain, which released in February 2010 and won three BAFTA and DICE awards, remains our bestselling title so far, with combined sales of over 5 million units worldwide on PS3 and PS4.
We are currently working on several unannounced titles.